The Boys & Girls Clubs of Bryant have started their Summer Program with a limited number of members due to COVID-19 restrictions.
Clubs Chief Executive Officer Suzanne Passmore believes so far the reopened clubs have been a success.
"As we face economic challenges and greater restrictions on how we operate, we know that our kids and families are going to need more from us," she said.
She believes this is allowing the clubs to develop new strategies to best serve children and their families.
"Our goal is to stay focused on our vision for the future and make every decision based on making that vision a reality," Passmore said.
Right now, with a limit of 100 children, she said the slubs are working as a hybrid day camp and daycare. It is focused on providing a safe place for children, kindergarten through fifth grade, whose parents are working outside of the home. The priority was given to the children of essential workers.
The clubs already had 300 members signed up, but Passmore said the parents of those who were not able to be included in the summer program were understanding. They had the option of a refund or a credit toward the after school program.
"Our parents are super supportive," Passmore said.
She hopes the governor will ease restrictions so the clubs can add more members.
Currently, the clubs have a ratio of two staff members for every 10 children.
Passmore was surprised about how smoothly the first day went. Due to COVID-19, both staff and children had to be checked to ensure they didn't have a temperature before they entered. She said there were no issues and lines didn't even form.
While at the clubs the children get a breakfast, lunch and snack along with taking part in a variety of programs. There are many outdoor activities planned such as paddle boats and Fish with a Hero.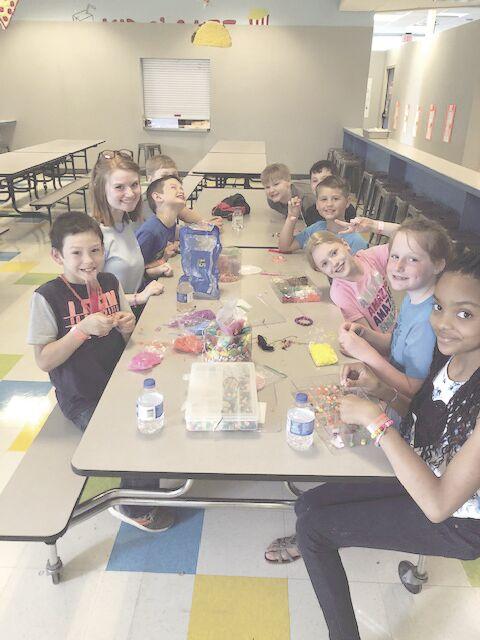 To help members catch up where school left off, the clubs is planning Summer Brain Games with the help of educators. There will also be arts and crafts and hands on science projects.
A few field trips are planned.
At the end of the week the staff met to discuss what went well and if anything require attention.
Passmore said she sees this as a chance to really rebuild the program around what the children and parents need.
They are concerned about child abuse, learning loss and providing mental health care. Passmore said they are looking to meet each child's need.
She also wants to ensure the members just have a fun summer while staying safe.
The clubs plan to run through July 31. They will be closed the week of July 4.
Passmore said the staff is thrilled to be back and serve the members.  
"It has been such a blessing this week to see the kids' faces, hear their laughter and their excitement to be back at the Club," she said.