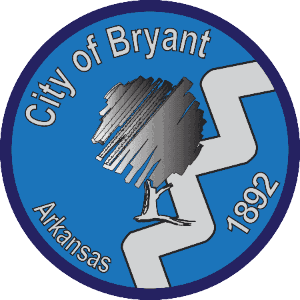 After voting to dissolve the city's Advertising and Promotion Commission, the Bryant City Council is tasked with deciding how the remaining tax revenue will be spent. The council began discussing this topic at an August regular meeting, but decided to table the item. 
The discussion will continue during a special meeting at 6 p.m. Tuesday, at the Boswell Municipal Complex. 
During the August meeting, City Attorney Josh Farmer told the council he had spoken with several officials and other attorneys about this issue but did not have a clear answer. 
"This is a unique situation, to say the least," Farmer said. "There is not any clear play in the playbook."
By state statute, the money must be spent on the advertising and promoting of the city, but there is no set timeline for spending the money, he said. 
Farer believes the council, since there is no Advertising and Promotion Commission, has the authority to decide how the money should be spent. 
According to a proposed resolution, unspent revenues totals $856,520.84. 
This process for funding requests is included in the resolution. 
•All requests for funding will be reviewed and voted on by the council. 
•The Advertising and Promotion request form will be available on the city's website and available for pickup at Bryant City Hall. 
•Requests shall be submitted in writing to Dana Poindexter at dpoindexter@cityofbryant.com or by submitting a written request at Bryant City Hall.
•All requests submitted by the 15th day of each month shall be presented to the council at the regular meeting. The person or entity submitting the application shall have the opportunity to address the council about the funding request. 
•Any request for a single event or project totaling more than $50,000 will require a public workshop and additional month of time before a presentation to the council.  
Immediately following the special meeting, the council will gather for a workshop to discuss a proposed yard waste pilot program. 
After hearing concerns from residents about the amount of people burning yard waste, the council asked for city officials to look into other alternatives for disposing of yard waste. 
Currently, each spring the city hosts a cleanup event, but city officials proposed collecting yard waste more regularly. The city's Public Works Department has suggested a pilot program where employees would pick up leaves, grass and other yard waste. The items would be placed in paper bags and then placed curbside. 
This program would be available to residents at no cost. As part of the program, city officials also proposed a change to the city's burn ordinance to not allow burning of yard waste on properties smaller than 2 acres. 
The council began discussing this program during the August meeting, but there was concern about burning permits, concerns about elderly residents being able to participate in the program and questions regarding testing this program in one ward.
Both sessions are open to the public.