Three Bryant firefighters recently were promoted within the Bryant Fire Department. 
Tim Argetsinger was promoted to the rank of engineer. James Birmingham and Heath Cole were promoted to the rank of captain. Surrounded by family members, friends and fellow firefighters, the three men celebrated their promotion during a ceremony Thursday.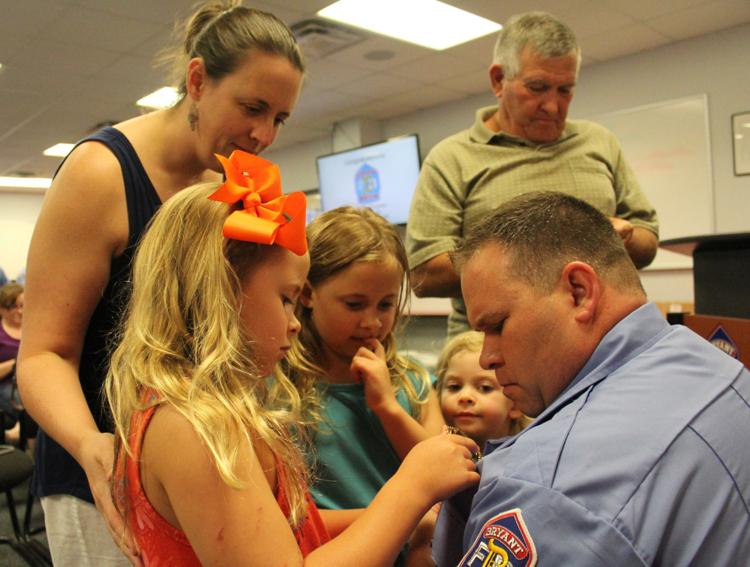 Fire Chief J.P. Jordan lead the ceremony and spoke about the firefighters' new duties. 
"It's more responsibility, more weight on their shoulders. They have more skin in the game now because now they are more involved. They are climbing the ladder," Jordan said.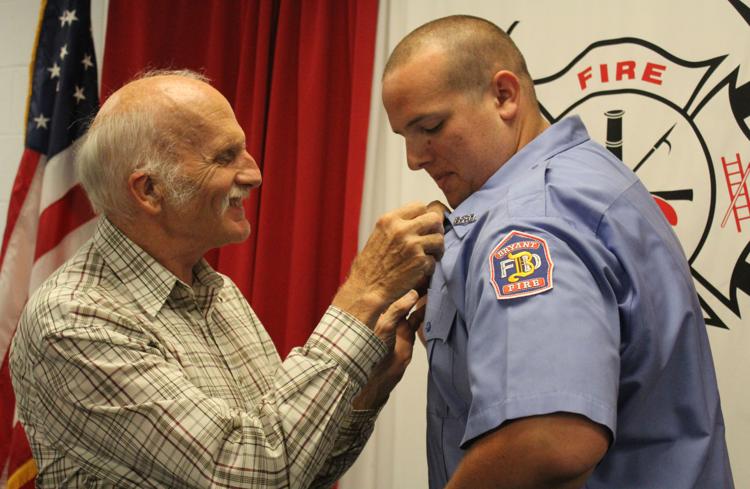 As engineer, Argetsinger will be responsible for a department apparatus and getting the crews to a scene safely. 
The two promoted to captain will be responsible for the paperwork, buildings, equipment and firefighters at their stations, Jordan said.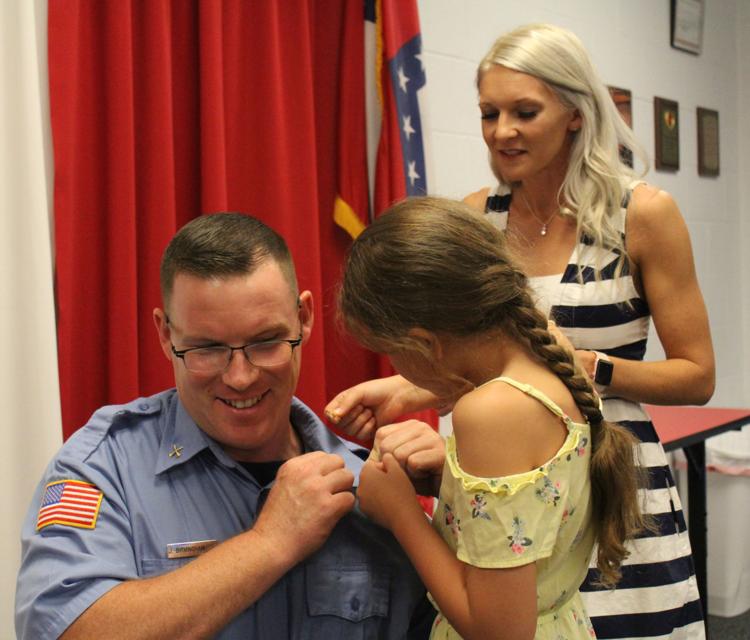 "Everybody at that station are on you," he said. 
He commended all of them by saying he is proud of what they have accomplished so far and the "work you're going to do."