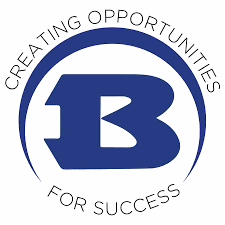 Bryant Seniors were honored for their many accomplishments, including a variety of awards and a total of $13.6 million in scholarships during Bryant School District's Virtual Senior Awards Presentation for the Class of 2020.
The presentation premiered on the Bryant School District YouTube page Tuesday and is still available for viewing.
"We are extremely proud of our graduating class," Bryant High School Principal Dr. Todd Edwards said.
He told the students that their class has always been special to him because they all started at Bryant High School at the same time.
"But with the way things happened this spring semester, you have become more dear to my heart than ever," Edwards said. "I miss you guys and I love you guys."
Connor Maurer was named valedictorian. The salutatorian is Kakada Av.
The distinguished high honor grads are Ashlyn Brooke Abney, Kakada Av, Truli Bates, Katie Christine Becker, Preston Kade Birdsong, Dallas Jeremy Blank, Chrisitan Gabriel Brack, Ian Thomas Brister, Nathan Lee Brown, Leighton Ann Crawley, Ellis Baynham Freel, Paige Lynn Fuhrman, Jasmine Mikaella Gaunt, Ghada Fuad Hason, River Keats Hollad, Connor Maurer, Dalen Michale McDonald, Jacob Kellar Meaders, Merideth Clair Medford, Syrah Alyse Mian, Kinley Taylor Oholendt, Harsh Satish Panghal, Mikala Alexsandra Preuninger, Stanley Donald Robinson, Hector Manuel Salinas, Andrew Lamar Shere, Rachel Cecile Sweningson, Corbin Jerry Lee Tinnon, Daniel Bonner Walter and Wynter Wanda Wyeth.
The high honor graduates are Avari Olivia Allen, Samuel Ethan Allen, Brandon Andrew Barber, Landon James Berry, Reagan Ashley Bingaman, Rylan Connor Blevins, Ashley Elizabeth Courtois, Camden Wilson Cranford, Devon Russel DesCarpentrie, Pierce Douglas Garrett, Matthew Dalton Gatlin, Jonathan Wade Hall, Mason Lane Harrell, Ella Marie Hill, Kylee Nicole Houpt, Madison Claire Hughes, Joseph Andre Jilek, Adreana Chenelle Jones, Callie Marie McKim, Alex Sydney Melton, Ainslie Rayn Nolan, Audrey Michelle Nowlin, Rebecca Anne Nowlin, Mary Elise Plunkett, Elaine Nicole Qualls, Julio Cesar Ramirez, Abbigale Lynn Reece, Katelyn Sue Ryerson, Ethan Tyler Saffle, Madyson Olivia Scifres, Tristan Skyler Sehika, Hannah Marie Tennison, Atasia Jelae Thomas, Matthew Garrett Tribble, Khushi Uppal, Tabitha Putu Waite, Brooklyn Claire Waller, Jared Curtis Watson, Hailey Celeste Webb and Sarah Elizabeth Wright.
The honor grads are Alivia Johnae Allen, Brionna Samone Baker, Ethan Tyler McVay Baldwin, Giselle Barragan, Joely Danielle Calhoun, Alexandria Marie Carbage, Serenity Jenae Clark, Annslee Rose Clay, Colbe Lane Cortez, Carliess Nicole Craig, Thomas Tran Dang, Aaron Scott Davis, Abbigale Paige Davis, Hailee Brooke Denton, Jonathan Joel Giron, Jimena Guizar, Zoey Undrea Hildreth, Leela Becker Hoerschelmann, Madelyn Blake Hoffman, Selena Nichelle Izzo, Kenedy Grace Kuchinski, Javiya Renee Lawson, Paulina Loera Ibarra, Sarah Nicole Logan, Ashton Danielle Long, Elizabeth Ashley Majors, Alex Reed Mohler, Aubriekate Moseley, Margaret Grace Murray, Ciristen Sarah Neal, Olivia Grace Or, Andrea Claire Parrish, Dailan Harish Patel, Jacob Christopher Reynolds, Spencer Elliot Rhoden, Taylor Elise Robinson, Dakota Nathaniel Rumenapp, Catherine Alexis Sievers, Megan Dawn Sisco, Ian Conley Thrash, Jennifer Thanh Ngan Tran, Dulce Maria Vincente, Ashia Elaine Walls, Casey Marie Welch, Ethan James Weldon and Sophie Isabella Williams.
"The Governor's Distinguished Scholarship is the most academically rigorous scholarship program offered for selected graduating seniors in Arkansas," the presenter said before introducing the name of the recipients.
Those recipients are Katie Becker, Reagan Bingaman, Nathan Brown, Camden Cranford, Devon DesCarpentrie, Ellis Freel, Paige Furhrman, River Holland, Josiah Jackson, Connor Maurer, Jacob Meaders, Alex Mohler, Andrew Shere and Rachel Sweningson.
Bryant boasts two National Merit Finalists, Rachel Sweningson and Kakada Av.
The students who achieved the Arkansas Seal of Bi-literacy are Alivia Allen, Evie Bobo, Kayline Chavarria Galvez, Eduardo Chun, Liliana Diaz, Avelino Favela, Nicole Garibay, Elizabeth Garza Mendez, Jasmine Gaunt, Jonathan Giron, River Holland, Madison Hughes, Kumani Lawson, Evelin Leon, Natalia Leon, Paulina Loerra Ibarra, Ashton Long, Araleth Lopez, Daniella Lopez, Victor McAda, Alex Mohler, Yamilet Montoya Romero, Nga Nguyen, Ainslie Nolan, Rebecca Nowlin, Caitlyn Parks, Tu Pham, Maricruz Ramirez, Axel Ramirez, Kevin Ramirez Granados, Arlette Resendiz, Jasmine Resendiz, Hector Salinas, Karla Sanchez, Jose Sanchez, Angelly Sachez Valentin, Tristan Sehika, Giselle Tejada, Sergio Vargas Maya, Karina Velez Villa and Dulce Vincente.
The high school named 223 students as 2020 Arkansas scholars. These students earned a grade of C or above in all courses, achieved good attendance, completed the recommended courses to graduate and prepare for post secondary education, finished in eight consecutive semesters and pledged in eighth grade at a Bryant school to the criteria.
The U.S. Marine Corps gave Jacob Meaders and Lauren Heath the Distinguished Athlete Award and Ethan Ives and Abbigale Reece the Scholastic Excellence Award. Jordan Morris has enlisted to become a United States Marine.
Colton Lecompte and Ty Jones have enlisted in the United States Navy.
Bryant seniors were awarded a variety of scholarships.
The Leadership Saline County Scholarship went to Colbe Cortez. Maxton Preuninger, Ashton Kyzer and Jacob Reynolds each won scholarships from the Benton Athletic Association. Anslee Clay is the winner of the Arkansas Dance Center Parent Organization scholarship.
The Robert L. Davis Alumni Scholarship recipient for 2020 is Ciristen Neal.
Community Partners gave 21 scholarships through the Greater Bryant Chamber of Commerce.
Amberwood Health and Rehab gave its scholarship to Maycee Hobby. Arvest Bank gave its scholarship to Jadyn Kinley.
Baldwin & Shell Construction gave scholarships to Elaine Qualls and Ty Johnson.
Bin There Dump That and Merchant and Farmers Bank gave a scholarship to Randee McPherson.
The Chick Fil A Reynolds Road scholarship went to Casey Welch.
Geyer Springs First Baptist Church gave its scholarship to Ashton Kyzer.
Mika Johnson won the Everette Buick GMC scholarship.
Fidelity Communications gave scholarships to Alex McDonald and Cirsten Neal.
Jennifer Carter gave a scholarship to Jacie Lemons.
Lewis Architects Engineers awarded scholarships to Jacob Doonan and Khushi Uppal.
Middleton Heat & Air gave a scholarship to Jacob Reynolds and Middleton Heat & Air, Bob Padgett gave one to Cameron Scarlett.
Oltmans Roofing and Crye-Leike Realtors Bryant gave a scholarship to Colbe Cortez.
The Broadway Family gave the Mike Tableriou Welding Scholarship to Hanna Rawlings and Rayshawn Fears.
The Greens at Longhills gave Olivia Ward a scholarship and The Greens at Hurricane Creek gave its to Maxwell Hooten.
The Lakes at Hurricane Creek gave a scholarship to Ethan Saffle. The Fairways at Hurricane Creek gave a scholarship to Megan Sisco.
First Security Bank's scholarship went to Daylon Land.
The Logan Parker Scholarship went to Kinley Oholendt and Grace Carmack.
"I am proud of you," Edwards said.