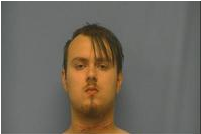 A Bryant man is facing an attempted murder charge in connection with an incident on Oak Hill Road on Saturday. 
Levi Carrion, 19, of Bryant, was arrested early Saturday morning, according to Sgt. Todd Crowson, spokesperson for the Bryant Police Department.
The incident is still being investigated, and no other information is being released at this time, Crowson added.  
Carrion is being held at the Saline County Detention Center.