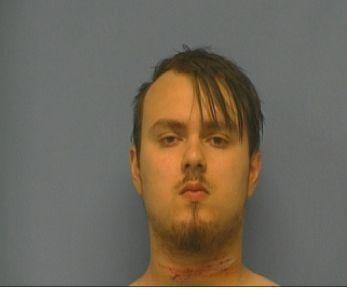 A Bryant man has been sentenced to 25 years in the Arkansas Department of Correction after entering a guilty plea to a felony first degree domestic battery charge.
Levi Carrion, 20, entered the guilty plea in relation to an incident that occurred in August 2019, according to Saline County Prosecuting Attorney Chris Walton.
Carrion's plea was accepted on Tuesday by Judge Ken Casady.
"On August 3, 2019, several officers with the Bryant Police Department responded to a reported stabbing at 2011 Oak Hill Road," Walton said in a statement. "After hearing a female screaming, officers forced their way into the home. Officers found the victim, Carrion's then-girlfriend, covered in blood with several deep cuts on her body."  
According to Walton, the victim was able to tell officers that Carrion stabbed her repeatedly with a large knife.  The victim had injuries to head, neck, back, arms and hands.  At least one cut was deep enough to expose bone. Officers found Carrion in the bathroom of the residence with several self-inflicted cuts on his neck and wrists.  Officers found a blood covered machete and small pocket knife by Carrion.  Officers could smell alcohol on Carrion's breath as they removed him from the home.  After being treated for his injuries, Carrion confessed to stabbing the victim and then cutting himself.
Over the past 10 months, Walton and his staff have been able to meet with the victim and observe her improvements. The victim participated in Tuesday's hearing by video conferencing.
Walton thanked the BPD and the paramedics that responded quickly to the incident.
"Without Bryant's quick response, this could have ended very differently for the victim," Walton said.