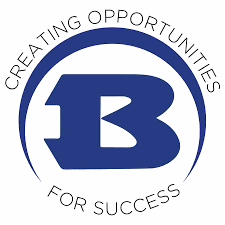 The Bryant Board of Education heard a presentation on procedures and safety protocols for re-entry for fall during its regular meeting Thursday.
Assistant Superintendent of Elementary Education Pam Kenney, Assistant Superintendent of Secondary Education Dr. Angie Dischinger and Deputy Superintendent of Schools Todd Sellers gave the presentation.
"I am very proud of our teachers groups," Kenney said of the work the teachers have put in preparing for the new year.
She said the process of working on the new year began in May. Teacher groups were formed from one teacher per grade from each building to provide input.
The schools are working to ensure they follow all guidance from the Arkansas Department of Health and Division of Elementary and Secondary Education, though the guidance continues to change.
Kenney emphasized the school district is working on rigorous curriculum for all ages to help them catch up to standards and continue to learn at grade level.
"We have to be intentional because some kids lost nine weeks," she said.
Logistically, the district has been working to layout classrooms to allow the maximum amount of social distancing, which means teachers are having to remove all unnecessary furniture.
For elementary, each school plans to divide its playground into zones. One class will be in each zone and rotate each day. Only one grade at a time will go to recess. While the school cannot sanitize between each child using the equipment, they do plan to sanitize between grades.
They will try to social distance during recess, but understand that may not always be possible. The goal is to allow students to only be around their classmates so if someone does test positive for COVID-19 the school knows exactly who they have been around.
The Bryant School District plans to offer two learning options — blended and virtual.
Blended learning will be face-to-face with a teacher and take place onsite. Teachers will use Google Classroom for some assignments. Students will use Zoom for some lessons. The goal of the blended model is to ensure all students are comfortable with online tools if the school or class has to go virtual in the event of a mandated closure.
For elementary, instead of the students moving from their classroom for pullout classes, such as art, those teachers will come into the classroom to limit movement.
Secondary students will still change classes but schedules will be staggered to reduce the number of students in the halls at one time.
Extra curricular activities may look different due to social distancing rules.
Students will be spread out to social distance in the cafeterias. They will not sit beside or across from another student. The high school is adding an extra lunch period to allow more space as well. Lunch options will be limited to reduce crowding.
Virtual learning will be off site. Parents who choose this option must have internet access for their children to use. The school does not intend to provide hot spots.
Kinney said the curriculum for virtual learning will be more in depth than was offered in the spring. Each student will receive grade level instruction so when the pandemic ends they can reintegrate into onsite learning. There will be teacher-led learning through Zoom and assignments through Google Classroom. These students should expect at least four hours of instruction along with independent work.
Virtual students will still be able to participate in art, music, PE and library, along with any special services, such as therapy, they may require.
The school will provide Chromebooks for students who choose the virtual option.
Virtual students will have the option to take part in extra curricular activities depending on enrollment and availability.
While the schools will not deliver lunches to virtual students, their parents can pick up a lunch from the school each day.
So far, 15 percent of students have chosen the virtual learning option.
Virtual and blended students in elementary will receive a tool kit, which must be picked up from the school, with items they will need for learning.
All students, virtual and blended, will be required to take state assessments onsite.
Sellers also discussed bus transportation.
"We strongly recommend for parents to find alternate transportation options, rather than the bus, if possible," he said.
The busses will not be able to offer social distancing because there are not enough busses and drivers to add routes.
The busses will be disinfected twice a day — before students get on in the morning and before they get on in the afternoon. Hand sanitizer will be available on the busses and masks will be required. A student who refuses to wear their mask on the bus will face discipline, including losing the right to ride the bus.
Sellers said he understands this may cause additional traffic issues. The district is looking at adjusting the schedule so that not all grades end the school day at the same time.
Instead of children standing together waiting on parents, the students will wait in their classrooms. Their teacher will be notified when their parent arrives.
Superintendent Dr. Karen Walters said just because there is a case of COVID-19 in a classroom does not necessarily mean all students will have to quarantine. The district has been given guidance based of three levels of infection — one student or staff member, multiple cases or a critical level of infections.
Walters can choose to make a single class or school go virtual if instances require it. Guidance will be followed for contact tracing. The district plans to have a point-of-contact person for contact tracing.
Visitor restrictions will be in place. The school will not accept food deliveries. Congregate settings will be restricted and face coverings will be required for all ages.
If a student does not have a face covering, one will be provided, but parents are highly encouraged to provide one for their child.
While the rest of the district will return Aug. 24, kindergarten students will complete testing by appointment Aug. 24 and 25 to be placed in classes. They will have a later start of Aug. 26 to allow parents more time dropping them off, though parents will not be allowed to enter the school.
As the school year draws closer, the school district is still working to finalize plans and schedules.