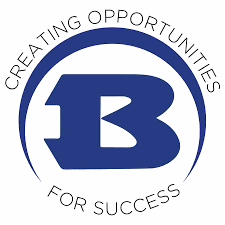 The Bryant School District plans to send out a survey Monday, for feedback on how parents want their children to take part in education in the fall.
"We serve our families," said Superintendent Dr. Karen Walters.
The district wants to know if parents want to send their children to on-site instruction or if they want their children to stay home and continue online instruction.
The district needs an idea now of what parents intend so they can begin arranging teachers for each grade. Online and in-person teaching will not be done by the same teachers.
Walters said the survey has a variety of questions based on how the parents answer previous questions in the survey. A parent who says they want online instruction will not have the same questions as a parent who wants to send their child in person.
The survey will be a Google form. It will be sent via school messaging system and social media.
Walters said the parent feedback is important because while the school has to follow state framework and curriculum, it also wants to serve the families as best it can.
Before sending out the survey, the school sent out an information document to try to answer questions. The district has received additional questions and comments.
Walters said families range from those who will only send their children if every single person wears a mask, to those who say they will not send them if they have to wear a face covering.
"We want to try to do the best we can to meet the needs of all our families," Walters said.
One question she has answered is that the school will not be able to social distance on the school bus due to lack of space.
She wants parents to understand that if the Arkansas Department of Health or the Division of Elementary and Secondary Education sends down a directive, the school has no choice but to follow it.
While she understands people want things back to normal, not everything will be able to. Until a different directive comes down, visitation will not be allowed in any of the schools.
The two learning options for the fall will be completely online or blended. Those students who take part in on-site instruction will still have an online component. Walters said it is important to have that so if the district is forced into another mandatory closure, students are better prepared to continue instruction online. The bulk of on-site instruction will be face-to-face with a teacher. She said the virtual instruction will be woven in.
Online instruction will be a more "beefed-up" version of what was done in the spring.
During that time, Walters said schools were not prepared and parents were overwhelmed. The instruction was mostly review with a few new concepts.
Going into fall, the online instruction will be focused on getting students to up the standards. Walters said they do not want any student to fall behind.
She added that many parents want more information on exactly what school will look like in the fall. Will there be recess? Will students be in one room all day?
Due to how quickly the school has seen changes due to the pandemic, Walters said right now they simply do not know. She feels they could make plans now, but in seven weeks everything could be different.
"I completely understand parents' frustration with the unknown," she said, adding it is hard to plan without the guidance from the state.
For families who want online instruction but do not have a device, the school will provide one for the semester.
Walters said Student Services Director Renee Curtis and her team are researching ways to continue to engage students emotionally and socially even if they choose online education. She added the teachers have been creative in engaging with students this spring to try to lift their spirits.
"Our teachers are great," she said.
Walters said if a student starts either online or on-site, they will be in that path, at least for the semester. The only way a student will be able to change is if there are extenuating circumstances and there is space in the class they want to switch to.
Walters said the decision to go online or onsite is up to each family.
"I think that is a very personal decision for each family," Walters said.
She asks families to be patient as the district tries to figure everything out. She said they are working to get answers to families' questions. She wants people to understand some things are out of the school's control.
Families have until July 5 to return the surveys.
"No matter what option they choose, I want parents to understand their child will get a great education," Walters said.
In the coming weeks, The Saline Courier will be reporting a series on how fall instruction will be administered for each school in Saline County.