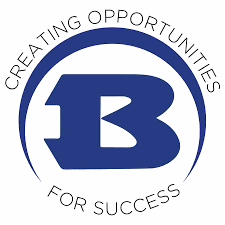 The Bryant School District is accepting applications to fill a vacancy in Board of Education At Large Position B through noon Thursday.
The position is being vacated by Danny Chism, who has served on the board since January 2017. He has been board secretary for two years. His resignation is effective June 30.
"I am so thankful for the impact that Danny Chism has made on our school district over the past few years as a Bryant School Board member," said Board President Ben Lewellen. "He has been a strong supporter of student achievement and community service. I will truly miss serving with him."
Chism's term is set to expire May 2021. The chosen applicant will fulfill that term.
Applicants can submit a letter of intent and a resume to Heather Tipton, executive assistant to the superintendent and school board. All submissions are subject to the Freedom of Information Act.
The board plans to interview applicants during the regular school board meeting June 18. The chosen applicant will begin his or her term July 1.
The board will go into executive session after the interviews. If a decision is made, it will be announced when the members return to the board room. The members can also choose to vote at a later date, according to Devin Sherrill, director of communications.
"Candidates should have a focus on implementing policies that will ensure opportunities for success for all students. He or she should collaborate well with others," Sherrill said. "Great school board members are also advocates for public education."
The position is open to anyone 18 years of age or older who is a registered voter residing in the Bryant School District.
The school board sets the direction of the district to ensure that it is properly administered, according to the school's website. The board establishes policy and represents the education interests of the community. It adopts policies, oversees the budget and finances, approves curriculum and ensures facilities are built or obtained, furnished and maintained. It also employs staff and evaluates the superintendent.
The person selected to fill the open position will have the option to run for the seat when it is on the ballot in 2021.
Resumes should be submitted electronically to htipton@bryantschools.org, delivered to the administration office or mailed to Bryant Public Schools, 200 NW 4th St, Bryant, AR 72022.
"Our district is very blessed to have a board that works together so well for a common goal," said Superintendent Dr. Karen Walters. "They work to grow the district, making Bryant the premier provider of education in the state. All voices are heard, opinions are shared and heard with respect. Since the school board members are volunteer leaders, we are especially thankful for their service to the community."