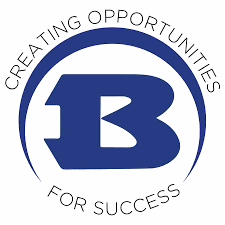 Bryant High School will honor the Class of 2020 with a virtual Senior Awards Presentation through YouTube Live at 7 p.m. Tuesday.
It is being organized by the Bryant School District counselors, along with Director of Communications Devin Sherrill and Communication Coordinator Alex Berry.
"Every year we have an assembly to brag about our students and their many accomplishments," Counselor Jenny Watkins said.
The presentation will announce the winners of local scholarships, along with any other scholarships earned by seniors and will include naming honor graduates, salutatorian and valedictorian.
The presentation was moved online due to the restrictions put in place as a result of the COVID-19 pandemic.
"We wanted to celebrate the seniors any way we could," Watkins said.
The virtual presentation will show pictures of the seniors in their caps and gowns. Those presenting scholarships have been asked to submit videos.
Watkins said the biggest contributor to scholarships is the Greater Bryant Chamber of Commerce.
"They are always very generous," Watkins said.
In the past, for the in-person presentation, Watkins said it has run 45 minutes to an hour. She expects this one to be shorter.
Now more than ever, Watkins believes the presentation is important. This will give both athletes and academic students a chance to be recognized for their hard work.
"We didn't want COVID-19 to rob them of one more thing," she said.
The live presentation will be through the Bryant School District YouTube page. After the presentation, it will remain available for viewing.
The businesses and organizations that contributed to scholarships will receive clips of the presentation to share to their websites and social media.
"We are excited about it because it is a new thing," Watkins said. "It will be great."