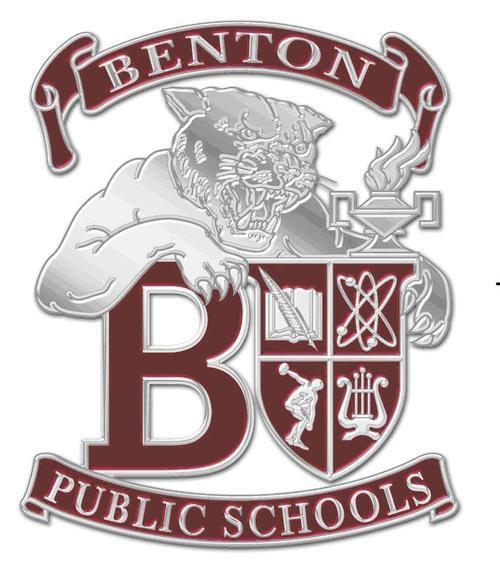 The Benton School Board is scheduled to have its regular monthly meeting Monday evening at the Professional Development Center on the Benton High School campus, 211 N. Border Street.
It will be recognizing the Benton Lady Panthers state champion softball team as part of their Panther Pride Awards. The Lady Panthers went undefeated (63-0) for the last two years, won the conference championship two years in a row and the state championship two years in a row, as well. They were ranked the best team in the state in all classifications and ranked third in the nation in the USA Today polls and are on a state record 64-game win streak. The agenda for Monday night's meeting refers to them as the "most successful team in the history of Benton Athletics."
The Benton School District teachers of the year will be recognized with Panther Pride awards too.
The following are the teachers being recognized for each school:
•Angie Grant Elementary, Megan Harris
•Caldwell Elementary, Rachel Wooten
•Howard Perrin Elementary, Tracy Nelson
•Ringgold Elementary, Carmen Phelps
•Benton Middle School, Becky McCormick
•Benton Junior High School, Julie Miller
•Benton High School, Meagan McGuire
After honoring each school's teacher of the year, the board will announce the teacher of the year for the entire Benton School District for the 2021-2022 school year.
Other items on the agenda include:
•Approval of superintendent as ex officio financial secretary
•Approval of Dr. Kim Anderson, superintendent, as co-op representative for Benton School District
•Approval of 2022 - 2023 school board meeting dates
•Approval for CSI iPad lease agreement
•Professional service contracts
•Approval of debt service payments for 2022-2023
•Approval of IT building renovations
•Approval of BHS elevator repair
•Approval of 2022-2023, 2023 - 2024 student insurance policy proposal
•Proposed budget expenditures of 2023- 2024
•Approval of Benton Junior High intercom replacement
•Approval of policy revision concerning classified employee actions
•Proposed policy modifications from Arkansas School Boards Association