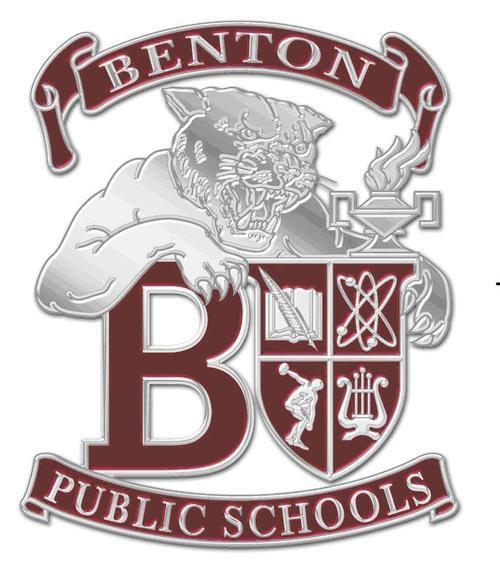 The Benton School District presented its annual report to the public on Monday highlighting the achievements of its students, faculty and staff.
"Benton is well known and admired for the quality of its educational system," said Dr. Mike Skelton, superintendent. "Because of this, our school district has won the niche, 'Best School District in the Little Rock Area' award for three years in a row, as well as, being rated one of the top school districts in Arkansas over this time.
The current vision and mission statement for the BSD states that the district strives to provide students with a world-class education that will prepare them for a global society, develop those students to become lifelong learners and instill the desire for ethical behavior, integrity and good citizenship.
"We are currently working on going back and revising the vision and mission statement for the district," Smith said.
Smith also spoke about some of the highlights from the 2018-2019 school year.
"Over $8 million in scholarships was awarded to our senior class," Smith said.
Benton High School had two Nation Merit Finalists, 10 AP Scholars with Distinction, eight AP Scholars with Honors and 39 AP Scholars for the most recent school year.
Some of the other accomplishments shared for the previous school year include:
• Conference co-champions for BHS Volleyball.
• State runner-up for BHS football.
• Class 6A State Marching Band contest runner-up for BHS band.
• Overall state weightlifting champions for BHS.
• Overall state champion choir ensemble for BHS.
• Conference co-champions for BHS softball.
• Conference champions for BHS girls soccer.
• State and conference champions for BHS boys Bowling.
• State runner-up for BHS baseball.
• Conference champions for BHS girls swimming.
• Brandy Chumley was named as the Arkansas Bowling Coach of the year.
• Nine All-State Choir members.
• Five All-State Band members.
• Two All-State Jazz Band members.
The BSD has 26 teachers with National Board Certification, up from 23 from the previous school year. More than 46 percent of teachers have at least a bachelor's degree and 52 percent have a master's degree. One percent of teachers have an advanced degree.
The district also boasts a 17:1 student/teacher ratio and has maintained a ratio of at least 16:1 since 2014.
Student enrollment has been increasing in the district every year since 2014. Graduation rates have also remained consistent with last years 95 percent rate being the highest in five years.
All meetings are open to the public and attendance is encouraged.