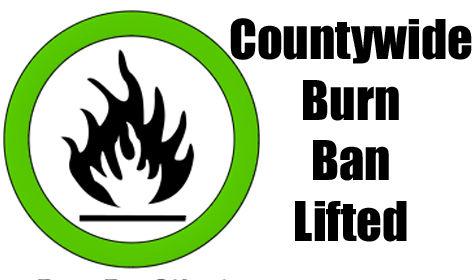 Saline County Judge Jeff Arey has lifted a countywide burn ban that had previously been issued on Sept. 27. 
"While rainfall and higher humidity has helped improve the potential fire conditions within our area, residents are still urged to take caution with any outdoor burning activity," according to Brandon Guillot, director of the Saline County Office of Emergency Management. 
Residents are encouraged to supervise fires at all times and to notify their local fire department of any controlled burns.