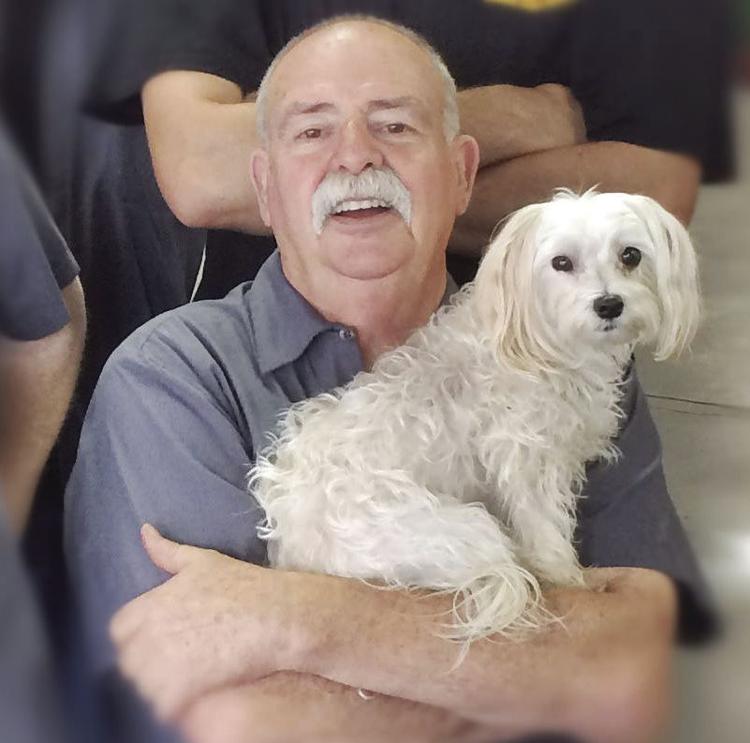 This year's Spook City, put on by the Downtown Benton Business Owner's Association, will be dedicated in honor of the late James Posey, affectionately known as the Candy Man.
This year's Spook City will be from 5 p.m. to 9 p.m. Saturday. If it gets rained out, it will take place Monday. 
Posey was a long-time supporter of Spook City. Organizer Joyce Robinson said every year he made it his mission to be sure every child got lots of candy. When Dollar General was still located on Market Street he would go and fill up carts with candy and hand it out to all the booths to make sure there was more than enough to go around, she said. 
"It was important to him," Robinson said. "He loved Halloween. He loved to see kids happy and get candy."
His wife, Wanda, has long served as the event's co-chair, though she has taken a step back this year. Robinson said it made her happy when she surprised Wanda with the news about honoring Posey. 
One way they play to honor him is by making sure all 90 trick-or-treat booths get at least one extra bag of candy to give out. 
This will be the 14th year for Spook City, which Robinson said began as a way for the Association to show the city its appreciation. 
Robinson said the Association is ready to go for the event. 
Admission to Spook City and all the trick-or-treating is free. There will be two different trains, a pirate ship, a mini ferris wheel, tubs-of-fun, Joey the Friendly Fire Truck and inflatables. Families can choose to purchase a wristband to ride all the rides for $5 or purchase ride tickets at five for $1. The rides are geared to children ages 3 to 12. 
Robison said if a child wants to do all the rides, the wristband is the better deal. If they only want to do a few things, she suggested getting tickets. Those older than 12 should get tickets if they wish to ride with a child. Not all rides will accommodate older children or adults. 
Wristbands can be purchased in advance at the Oil Shop, Paradise Pets and the Downtown branch of Regions bank. 
There will be two additional attractions that won't be covered under either the wrist band or tickets. For $5 each, cash only, children can do the pony ride or the climbing wall. Robinson said those two attractions can't be purchased at any of the ticket booths. 
Along with candy and other giveaways at booths, there will be food trucks set up selling food and Downtown restaurants plan to be open. The Royal plans to sell popcorn. 
Various costumed characters including the Arkansas Travelers mascot and the Chick-fil-A cow will be at the event. 
To ensure a safe event, the Benton Police Department and Saline County Sheriff's Department will have officers, both uniformed and in plain clothes, in the crowd. BPD also plans to give out candy and have its superheroes stop by. 
The four major corners, where the tickets and wristbands will be sold, will be safe zones where children and families can go if they are separated. The officers will help locate any missing children and DJ Hollywood will announce missing children from the stage. That area will also serve as the lost and found. Each safe zone will have maps available. 
While any of the trick-or-treat booths can pass out candy as long as they like, Robinson said they have asked them to stay open until at least 7 p.m. 
At the end of Market Street, First Baptist Church will also have games and activities. 
"If your child likes a little quieter atmosphere, that is the place to go," Robinson said. 
Benton Parks and Recreation will hold a costume contest in the City of Benton Farmers Market. Contestants will get pictures taken of their costumes. Parks and Recreations will also have pumpkin painting. Robinson said painters can leave their pumpkins and pick them up at the end of the night. 
While adults are welcome to dress up, Robinson reminds them this is a child-friendly event so costumes should be appropriate. 
Smoking and vaping will not be permitted inside the barricades. Anyone doing either will need to step out. Robinson said there are many children with asthma and other conditions that can be triggered by smoke. She does not want a family to have to leave because someone is smoking in a line. 
The Association asks that no one park inside the barricade for both safety reasons and because they won't be able to leave again until the end of the night.