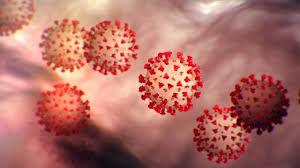 New cases of COVID-19 increased by 728 to 34,655 Gov. Asa Hutchinson reported during his daily briefing on Tuesday.
There were 17 new hospitalizations bringing the total to 488 with 111 on ventilators. Deaths increased by 11 to 374. Acting Secretary of Health Dr. Jose Romero said not all of those deaths are from the previous day. Six are from late reporting.
There are 6,998 active cases and 27,283 recoveries across the state.
The top counties with new cases are Pulaski with 110, Washington with 62, Crawford with 46, Benton with 45, Sebastien with 30, Jefferson with 29 and Saline with 24.
Saline County has had 594 total cases with 140 active, 451 recovered and three deaths.
Across the country, there have been 3,858,686 cases with 1,160,087 recoveries and 141,426 deaths.
In the 24-hour period leading up to the briefing, the state received results for 5,670 tests. In July, there have been 119,769 tests. Hutchinson said that is 4 percent of the state's population. He feels there would be more but commercial labs are not putting out the same numbers they previously did.
Secretary of Health Johnny Key spoke about back to school plans for different districts in the state.
More information about today's briefing will be in Wednesday's edition of The Saline Courier.