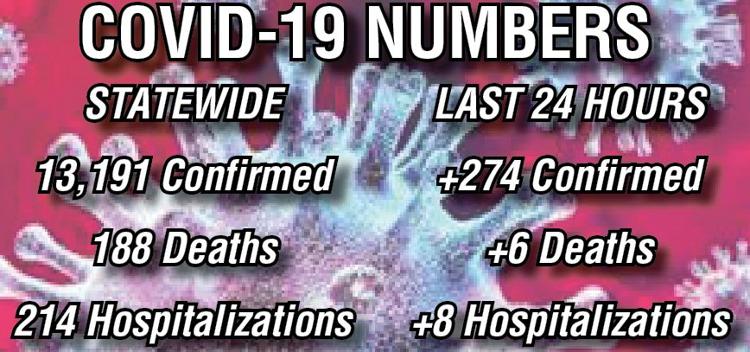 During his daily briefing regarding COVID-19 on Tuesday, Gov. Asa Hutchinson announced that confirmed cases have surpassed 13,000.
In the 24 hours prior to the news conference, 274 new cases have been reported.
Also, deaths have risen by an additional six, currently at 188 since the start of the pandemic.
Hospitalizations, too, grew, increasing by eight to 214.
Hutchinson also reported on testing, announcing that more than 208,000 tests have been administered since March 11 — more than 6 percent of the state's population as been tested.
In June, officials have tested more than 13,000 longterm care facility residents. In May, Hutchinson announced that all residents across the state would be tested in June. Thus far, 150 facilities have been completely tested with 250 remaining.
He added that the state is on track to meet that goal and the bar of testing a total of 120,000 individuals this month.
In the 24 hours prior to the conference, 4,175 tests were completed.
As for Saline County, the average growth rate for COVID-19 from June 7 to June 13 was 24 percent.
As for age groups across the state, growth rate during that seven-day period was as follows:
•65 and older - 19 percent.
Hutchinson continues to update citizens at 1:30 p.m. each day. See Wednesday's issue of The Saline Courier for more information regarding Tuesday's briefing.