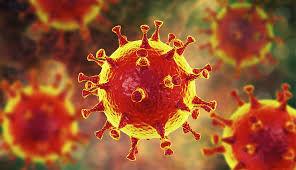 With 734 new cases of COVID-19, the state has now had 40,181 cumulative cases of the virus Gov. Asa Hutchinson said during his daily briefing on Tuesday.
Of those, 6,565 are active. The number of recovered increased by 823 to 33,188.
Hospitalizations increased by 12 to 501 with 110 on ventilators. Deaths went up by 20 to 428. Acting Secretary of Health Dr. Jose Romero said six of the 20 were late reported deaths.
The top counties with new cases are Pulaski with 55, Benton with 50, Mississippi with 48, Sebastien and Washington both with 45, Pope with 36 and Faulkner with 34.
Saline County has had 777 cases with 178 active, 596 recovered and three deaths.
Across the country there have been 4,309,230 cases with 1,325,804 recoveries and 148,298 deaths.
The state received results for 5,248 tests in the 24-hours leading up the briefing. That brings the July total to 170,119. Hutchinson believes the state will hit 180,000 by the end of the month.
He introduced a new slide breaking down the percent of positive cases by county, which he said will provide important information.
He talked about the new antigen testing machines the state has purchased. When reporting data, he will separate antigen test information from PCR test information because antigen tests are only 95 percent accurate. Positive antigen test results will be considered presumed positive. He said even though they are not as accurate as PCR tests, the state can get results much faster than it has been getting with the PCR tests that are sent to commercial labs.
More information about today's briefing will be in Wednesday's edition of The Saline Courier.