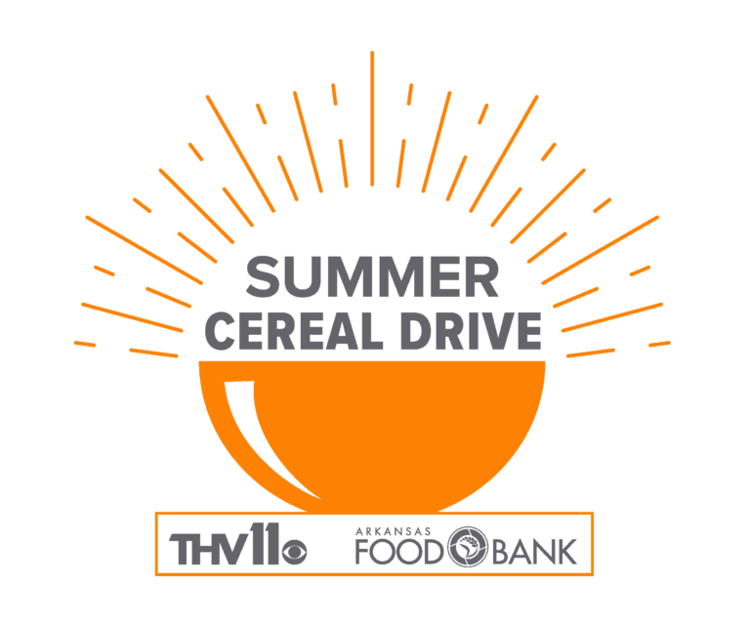 As part of the Summer Cereal Drive, THV11 and the Arkansas Foodbank will be collecting items from 8:30 a.m. to 7:30 p.m. at Kroger Marketplace in Benton. 
The Summer Cereal Drive provides non-perishable breakfast items that are both nutritious and kid-friendly for children and families in Central Arkansas who would otherwise go without the most important meal of the day – breakfast.
Individuals can choose to donate items at the community site or create a team. Members of the team can collect cereal, breakfast items and money during the month of June. 
All donations collected at the Benton drive Tuesday will stay in the community. 
Other community sites include:
•Indian Hill Kroger in North Little Rock on June 6. 
•Kroger in the Heights in Little Rock on June 11. 
•Harps in Cabot on June 13.
•Walmart on Central Avenue in Hot Springs on June 18. 
•Kroger Salem in Conway on June 20. 
•Super 1 Foods in Pine Bluff on June 25.