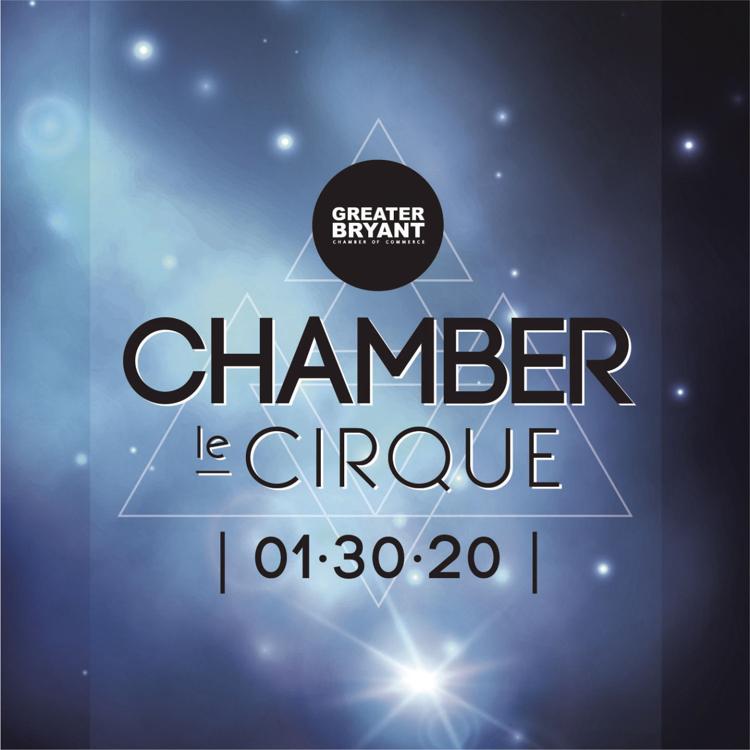 This year's annual Winter Banquet for the Greater Bryant Chamber of Commerce will be Chamber le Cirque. 
The arial arts-themed event will begin at 6 p.m. Thursday at the Bryant Junior High School, 301 Hill Farm Road, in Bryant. 
"Think of more like a dinner and a show with some awards," said Event Coordinator Anna Brimhall. 
The banquet serves as the Chamber's annual meeting for its members. 
Brimhall said the Chamber chose to hold it at the new junior high because they wanted to show off the facility, which she said is beautiful. She added that many members hadn't had to opportunity to see the inside of the building so the Chamber decided to show it off. 
"The Bryant School District is why Saline County is growing," she said. 
Doors open for the event at 6 p.m. Dinner, by Vibrant Occasion Catering, will be served at 6:30 p.m. The meal will feature Cajun Frenched chicken on a bed of cheesy grits with green beans provencal, blistered tomatoes, salad and a roll. The dessert options will be strawberry cheesecake or dreamsicle shooters. 
At 7 p.m., the Chamber will recognize members for how long they have been involved with the Chamber and give out the Ambassador of the Year and Lifetime Achievement Awards. 
The awards sponsors are Baxley-Penfield-Moudy Realtors, Entergy of Arkansas, Roller-Ballard Alcoa Funeral Home, Bryant Family Pharmacy, Centennial Bank and First Electric Cooperative. 
The show is scheduled to begin at 7:30 p.m. Arkansas Circus Arts will have performers on three stages performing aerial acts similar to the style of Cirque de Soleil. 
Performers will also greet attendees as they come in. 
Brimhall said the Chamber really wanted to provide an entertaining night where members could enjoy themselves and network. 
She added it will also be a chance to kickoff the rest of the year and the direction the Chamber intends to go in 2020. 
Brimhall said the level of entertainment this year is completely different. 
Radio Personality RJ Hawk will serve as the evening's emcee. 
The presenting sponsors are Everett Buick GMC and First Security Bank. Eric and Brooke Andrews State Farm is the entertainment sponsor. 
Dress for the evening is business attire. 
Due to the number of people wanting to attend, the Chamber has doubled the number of tables from last year. Brimhall said tables are almost sold out. Anyone interested in a table or individual tickets should call the Chamber at 501-847-4702.
Tables are $600 for a table of eight or $80 each for individuals.