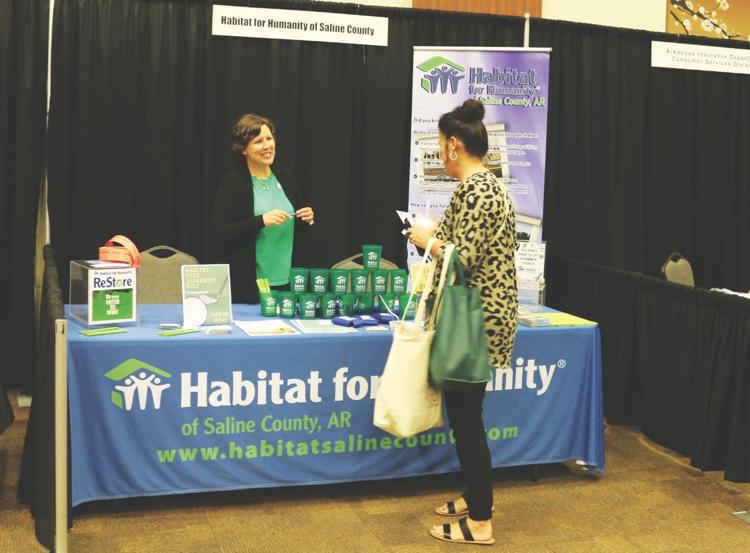 The Benton Area Chamber of Commerce will hold its Saline County Business Expo from 10 a.m. to 3 p.m. July 10, at the Benton Event Center.
Hook, Line and Chicken will be a food truck event this year from 11 a.m. to 1 p.m.
The presenting sponsor for both is McLarty Nissan of Benton.
"(The Business Expo) is a group of local vendors from all over the state," said Director of Events Amy McCormick.
The Chamber plans to follow all the directives in place, such as requiring masks and making all aisles one-way to keep attendees and vendors safe during the COVID-19 pandemic. Vendor spaces will be more spread out than years past to avoid close contact.
So far, there will be more than 50 vendors. The Chamber is still accepting additional vendor applications.
Vendors include both products and services such as insurance, marketing and home improvement.
McCormick said this will be a chance for businesses to network with potential customers, as well as other vendors. They will be able to make appointments, talk and share samples, but sales will not be permitted during the Expo.
Both the Chamber and vendors will be giving out door prizes throughout the event.
McCormick said most of the vendors are looking forward to the Expo as a way to kickstart their businesses after closing or reducing due to COVID-19.
She believes people are ready for the event as long as the Chamber ensures it will be safe.
Booth spaces are $275 for Chamber members and $400 for nonmembers. Nonprofit organizations will receive a discount. Booths for nonprofits are $200 for members and $275 for nonmembers. All vendors will be provided a meal. They will go to one of the food trucks and the truck will be reimbursed by the Chamber.
The aisle sponsors are Baxley-Penfield-Moudy Realtors, Simmons Bank, Smith Benton Funeral Home and Your Ad Team.
McCormick said due to COVID-19, Hook, Line and Chicken will look different this year. Instead of a fish and chicken buffet, attendees will be able to purchase meals from a selection of food trucks which will be in the plaza area of the convention center. There will be seats inside the building.
McCormick encourages the community to check out the Expo this year.
"Its a great option to visit with over 50 vendors in one location," McCormick said.