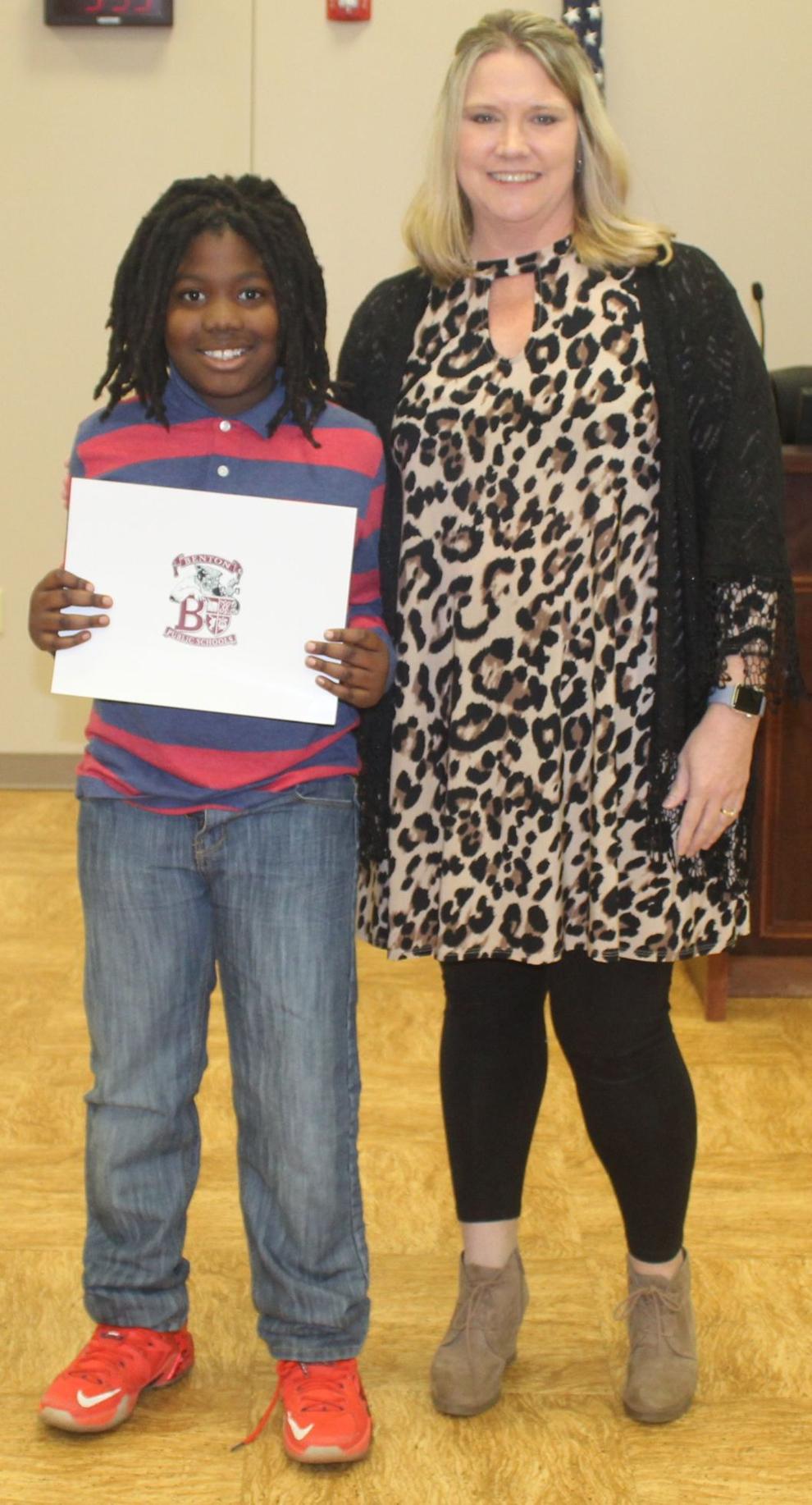 Angie Grant Elementary is celebrating the accomplishments of one its own after two outstanding performances in chess tournaments.
Third-grader Jayden Johnson received a Panther Pride Award during Monday night's meeting of the Benton School Board in honor of his recent finishes in two chess tournaments.
"We're really proud of Jayden," said Principal Lori Bacon. "At Angie Grant, we talk a lot about setting goals and beginning with the end in mind. This young man has a super bright future."
Benton schools recently held two chess tournaments — one in November for Benton third graders and one invitational in October for students in districts around central Arkansas.
Johnson took first place in the third grade chess tournament which had more than 50 players participating. He also took second place at the invitational tournament which had 200 students facing off with each other in the tournament.
"You are going to hear a lot more about (Jayden,)" Bacon said. "We are just really proud of him and his chess abilities."