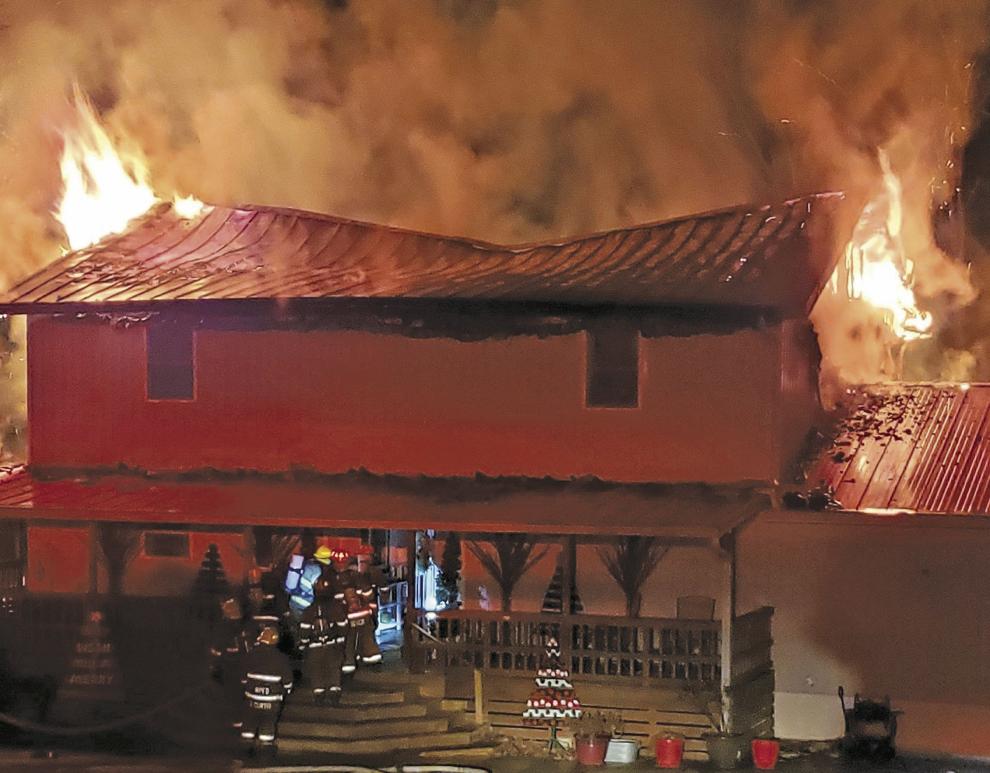 Longtime Saline County Justice of the Peace Barbara Howell has confirmed that her home burned shortly after midnight Christmas Day.
"I don't know what happened," Howell said. "I can tell you what we saw."
Howell and her granddaughter had both gone to bed for the evening Christmas Eve. Due to a previous house fire 13 years ago, Howell said she does not use any type of real candles in her home nor does she allow any type of smoking in her home.
"She came down screaming at (midnight), waking me up," Howell said. "She said, 'Mamaw, I hear some cracking and noise upstairs and I don't know what it is.'"
Howell went upstairs to discover her granddaughter's shower was on fire.
"It was right beside her bedroom," Howell said. "I came down and immediately called 9-1-1 and we started grabbing a few things as we could."
Howell and her granddaughter have been forced to relocate as the house is currently uninhabitable due to structural damage, smoke damage and soot.
"The whole top floor is burned out," Howell said. "There is something that has fallen in. I didn't see it, but a fireman told me that part of the living room ceiling has fallen in from the upstairs."
According to Lake Norrell Fire Protection District Chief Ron Forsythe, a report on the fire and its cause is still being prepared.
"There's not really much to talk about," Forsythe said. "It's still being worked on … (Howell) is part of our family. Her husband was on the fire department and she is a part of our fire department family."
A number of fire departments responded to the fire, including the Lake Norrell, Salem, West Pulaski, Collegeville and Crows fire departments. Medtran and First Electric Cooperative also responded.
"They did a fabulous job," Howell said. "They did a fabulous job in taking care of us, too. It was traumatic."