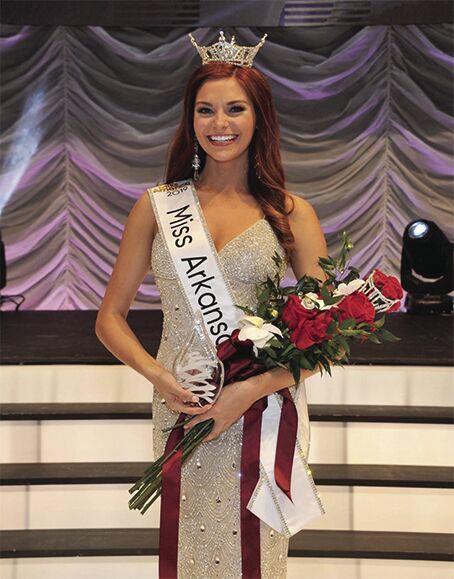 Civitan Services and the Osage Event Center are teaming up to offer High Tea at The Osage, 1110 Ferguson Drive, Suite A in Benton, featuring Miss Arkansas Darynne Dahlem Sunday.
"Civitan was looking for a fun community event," said Director of Community Outreach Bekka Wilkerson.
Originally, the event was planned for graduating seniors, but it was expanded when Dahlem was scheduled to speak.
"We wanted to open it up to all ages," Wilkerson said.
She said Civitan is always looking for ways to get out in the community and share Civitan's mission of supporting men, women and children with developmental disabilities in Arkansas.
She is excited to partner with The Osage for the tea party.
Attendees will be able to enjoy sweets and snacks from Rib Crib and Dinner's Ready Catering along with hot and cold teas.
During the event, there will be a silent auction to benefit Civitan. Auction items include jewelry, art by Civitan's clients and vacations.
Wilkerson is also asking those who attend to bring school supplies to donate. The supplies will go to the children graduating Civitan's PreK program to help them get ready to start school. At graduation, each child will get a backpack with school supplies. The graduation will be in August.
Dahlem's platform is "Know Who You Are," and she speaks on goal setting, confidence building and overcoming hardships.
"She is a great speaker and we are fortunate to get her," Wilkerson said.
The event's suggested attire is dressy church clothes, but Wilkerson said people can wear what they wish.
Wilkerson said this is great event for moms and daughters, girls and their mentors or just a group of friends to get together and fellowship.
There will be opportunities to take photos with Dahlem.
Tickets are $25 for a pair. They can be purchased through the link on Facebook or Signup Genius.
Tickets can be purchased at the door if there are any available.