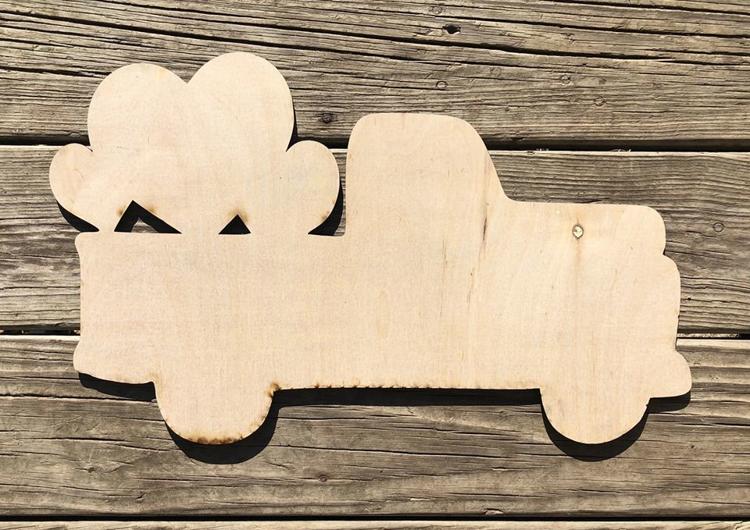 Civitan Services will hold a Valentine's Paint Party at 6 p.m. Tuesday at the Adult Services Center, located at 403 S. Reynolds Rd. in Bryant. 
Special Events Coordinator Bekka Wilkerson said the organization held a paint party a few years ago and it was a success. She wanted to hold one last year, but had such a busy schedule that she could not do so. 
This year, Civitan is scaling back to focus on fewer main fundraisers so she was able to add a paint party to this year's schedule
Not only will it be a fun, relaxed event but, Wilkerson said it will give the community another chance to check out Civitan and see where the organization works with men, women and children with developmental disabilities in Saline County. 
Plus, they get to take home a Valentine's door hanger. 
While most of the hangers are Valentine's themed, Wilkerson said she also has mason jar-shaped and circle-shaped options for those who prefer not to follow the theme. 
Wilkerson does not want anyone to be intimidated by the event. She said it will be easy and there will be helpers available to assist with lettering. 
Civitan will provide paint, brushes and other supplies. 
There will also be snacks and drinks. Participants just need to bring themselves. 
Wilkerson said there are many of Civitan's clients signed up to participate. 
She added that the event is open to everyone who want to paint. 
Tickets are $35 each. Only 10 spots are still available. To sign up, follow the link on the Facebook event page or call 501-776-0691.
Wilkerson encourages the community to take part, have a good time and support a good cause.