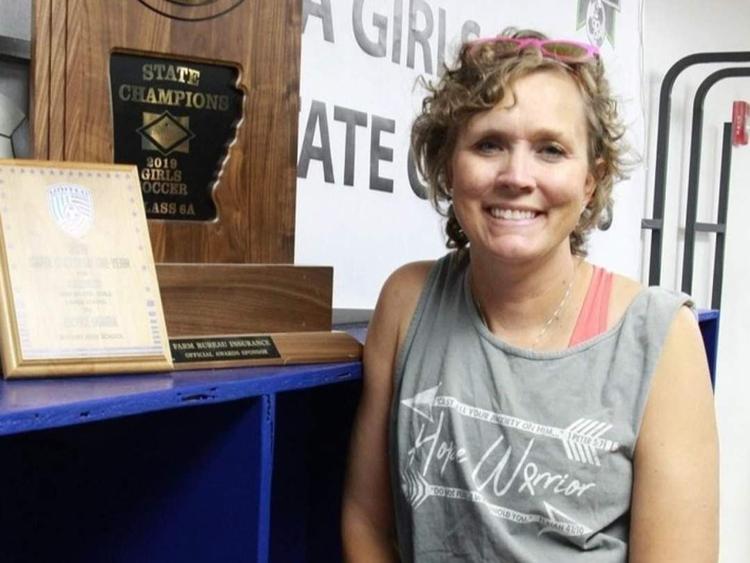 The Bryant community is mourning the loss of one of their own today.
The Bryant School District announced this morning that girl's soccer coach Nicole Inman has passed away Saturday following a battle with brain cancer.
Inman led her team to a state runner-up finish in 2018 and a championship in 2019.
She was diagnosed with cancer in 2018 following a seizure.
As a coach, Inman earned the national honor of coach of the year by the United Soccer Coaches, an organization based in Kansas City, Missouri.
She was also named All Arkansas Preps Girls Soccer Coach of the Year by the statewide news publication in 2018 after leading her team to a 17-6 overall record her first year at the helm.
Prior to taking the Bryant job, Inman was a long-time club soccer coach.
Inman's cancer could not be operated on due to the location, according to prior reports.
She and her husband, Scott Inaman, have twin daughters — Abbey and Ashton — who recently signed to play soccer at Ouachita Baptist University in Arkadelphia, despite missing their junior seasons due to the COVID-19 pandemic.
Ashton also was named 2020 Homecoming Queen this past football season and decided to crown her mother during the ceremony.
More information will be published in an upcoming issue of The Saline Courier.