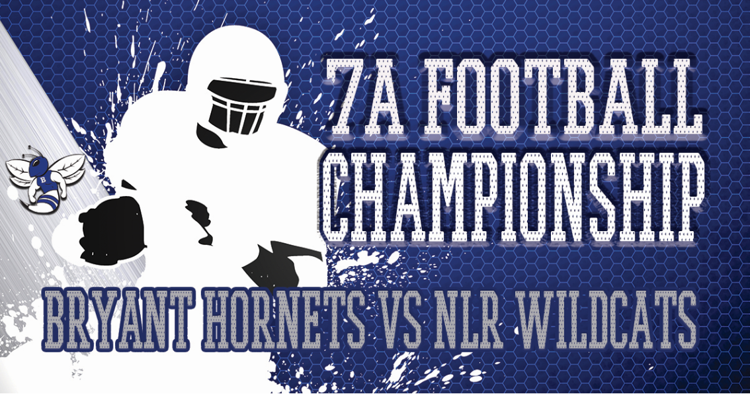 The community is invited to cheer on the Bryant Hornets Football team as the players travel to War Memorial Stadium this afternoon. 
Team members are expected to travel down Reynolds Road at approximately 3 p.m. today on their way to the 7A State Championship game. 
"There will be a police escort out of Bryant and it would be great for the team to see the support," according to the chamber. 
The No. 1 Hornets are set for a rematch with 2018 runner-up North Little Rock at 7 p.m. today.