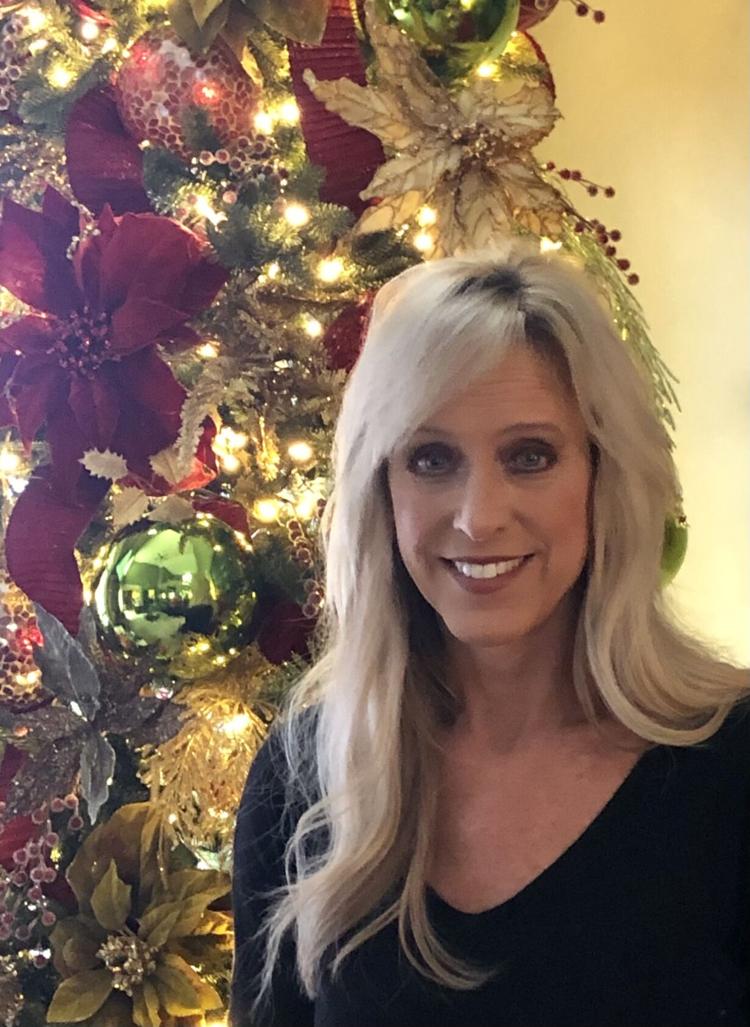 Tina Coston, Executive Assistant to Benton Mayor Tom Farmer and Director of Marketing and Special Events for the city will be starting a new adventure in the new year as she leaves her current position to become a part of the staff of Arkansas Supreme Court Associate Justice Barbara Womack Webb.
"I will miss many things about working for the city, but mostly I will miss the people," Coston said. "Those that I see in the office every day, the business owners I have come to know and love, the vendors and local bands that I have gotten to know so well and all of the people who attended city events. Most of these are people that I would never have had the opportunity to meet if not for my job with the city."
A Michigan native, Coston relocated with her family to Malvern when she was just 11. After graduating from Malvern High School, she attended Henderson State University before transferring to UALR, now known as UA-Little Rock. She met her husband Jerry in December 1987 and they were married shortly thereafter.
"We will celebrate our 33rd wedding anniversary on Jan. 13, 2021," Coston said.  "We lived in Malvern for a short time after we married, but soon found ourselves in Maumelle, then on to Bryant, finally settling in Benton in 1997."
Coston gave birth to her only son, Stu, in 1997. She is the proud mother-in-law to Stu's wife Melissa and ever prouder "Nina" to five grandchildren - Jeremiah, Adah, Indie, Isaiah and Malachi.
"I've had several titles over the years, but being their "Nina" is by far the best one," Coston said.
When Costson decided to venture back into the workplace after her son's birth, she knew she would have to find a place that would allow her to bring Stu along. She found just such a place at Our Lady of Fatima Preschool where she stayed for 11 years.
Following that, Coston worked as a church secretary at the First Presbyterian Church in Benton. She later worked at First Security Bank as a loan assistant before going to work for the city of Benton in 2011.
Her first position was as the mayor's assistant in the David Mattingly city administration,
"I actually heard about the mayor's assistant job at the city from my dear friend Billie Bice.  Billie and I taught Sunday School together and she had been a long time Assistant to the Mayor of Benton, retiring when Rick Holland was mayor," Coston said.   "When David Mattingly won the election in the fall of 2010, Billie heard he was looking for a new assistant and mentioned it to me.  Long story short, I applied for the job and Mayor Mattingly took a chance on me.  For that I will be forever grateful."
Loving a challenge, Coston said she had to learn quickly in her new role and become familiar with the intricacies of city government such as ordinances, resolutions and proclamations.
"I learned so much that first year." Coston said.  "I learned how city government works and I learned what a profound impact the mayor's office and city council can have on a community.  The first several years it felt like we always had a project going on.  The mayor's office was fast paced, and I loved it.  It was so exciting to be a part of the growth that was happening at the time."
Coston added that her favorite thing about her time working for the city has been the chance to be a part of the growth of the city.
"During my time in the mayor's office, we welcomed Kroger Marketplace to the city and saw the extension of the A&P tax, which made the Benton Event Center possible," Coston said.  "Then of course there was the construction of Riverside Park, the Boys and Girls Club, and the Sr. Activity and Wellness Center.  That was such an exciting time!  Though only his assistant, Mayor Mattingly allowed me to be involved in the entire process. There are so many details in a project that size and I learned so much.  It was wonderful to watch an old airport turn into this magnificent facility that now serves the citizens of Benton so well."
The Shoppes of Benton is also remembered fondly by Coston.
"I even had an opportunity to take part in the groundbreaking of that complex, throwing dirt with that ceremonial golden shovel is a memory I will cherish forever."
A project special Coston's heart was the construction of the City of Benton Farmers Market.
"It wasn't a big project like Riverside Park or The Shoppes of Benton, but it was a project that showed me more about the love the people of Benton have for their community than any of the others," Coston said.  "Watching all these people and businesses come together to do something for our downtown area, all without spending one dime of taxpayer money, was remarkable.  Our downtown has seen a lot of growth since that time, and I can't help but believe that the Farmers Market played a small role in making that happen."
With the growth of the city coming on rapidly, the city decided in 2017 to bring Benton even further into the spotlight by forming a public relations committee to work aggressively to place the city on the map. That is how Coston moved into what would become her dual role.
"We ramped up our city events, and added fun things like the award-winning Arkansas Coffin Races, a bigger and better Independence Day Bash, and Christmas at the Market," Coston said. "The thing I love about city events is that they are completely free to attend…Benton has some of the most generous and community minded business owners in the state.  One of my favorite things about this part of my job was all the people I met and the friendships I made.  I am in awe of many of these people, and am so blessed to have had the chance to get to know them."
Coston first met Webb while working at FPC and was thrilled when Webb was elected to the Arkansas Supreme Court.
"She is so deserving of this honor, and I know she is going to do a fantastic job," Coston said.  "A little while ago I heard she was hiring her new staff, and I couldn't help but be intrigued.  I visited with her about the open position and was so honored when she offered me the job.  I can't thank Barbara enough for giving me this opportunity and while I don't know everything I'll be doing in my new job, I do know that, like my last one, it will be challenging and I can't wait."
Costson said that it would be impossible to thank everyone who has helped her throughout her career, but there are a few she would like to mention.
"Mayor Farmer for having faith in me and keeping me around," Coston said. "The members of the Benton City Council for always supporting me, and two of my dearest friends whom I could not have done my job without, City Clerk Cindy Stracener and City Attorney Brent Houston.  And, of course, my husband Jerry, for putting up with me working so many weekends and always helping with city events."