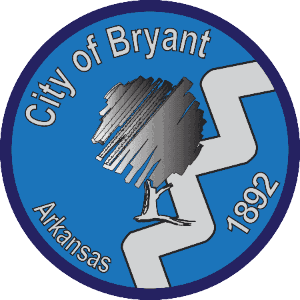 To provide a new way for residents to discard yard waste, city officials, with approval from the Bryant City Council, have begun implementing a new yard waste program.
The council began discussing the new program months ago after hearing complaints from residents about the amount of people burning yard waste. 
To coincide with the new program, the council approved during a meeting Tuesday, the first reading of an amended city ordinance regulating burning in the city. 
Under the updated ordinance, burning of yard waste will not be allowed on properties of less than 2 acres. 
For residents living on 2 acres or more, burning will be allowed year around, but property owners will be required to obtain a free permit prior to burning. The permit will be valid for one year. The permits are needed for accountability reasons to help city officials track burnings, said Mark Grimmett, public works director. 
On properties of any size, burning will be allowed for food preparation as well as recreationally such as in fireplaces or fire pits. 
Recreational fire shall be a minimum of 50 feet from a structure or combustible material. Materials being burned should not be larger than 15 feet in diameter and 10 feet in height. No more than one pile may be burned at any given time by an individual resident.  No permits are needed for recreational fires, according to the ordinance. 
Currently, each spring the city hosts a cleanup event, but city officials will begin collecting yard waste more regularly. This program will be available to residents at no cost.
Public Works staff will collect trees that are cut into 8-foot lengths, branches and shrubs. Leaves and grass that are placed in paper bags will also be collected. Unacceptable items include lumber, stained or treated wood, dirt rock and synthetic mulch. 
Items should be placed curbside. To request a pickup, residents can report a concern online at www.cityofbryant.com or call the Public Works Department.
Even though, all three readings of the burning ordinance haven't yet been approved, city employees will immediately begin picking up waste, Grimmett said.  
As well as reducing the amount of burning in the city, officials believe the program will improve storm water drainage. 
The council is scheduled to discuss the second reading of the burn ordinance changes during the regular meeting in October. 
More information about Tuesday's meeting will be featured in an upcoming edition of The Saline Courier.