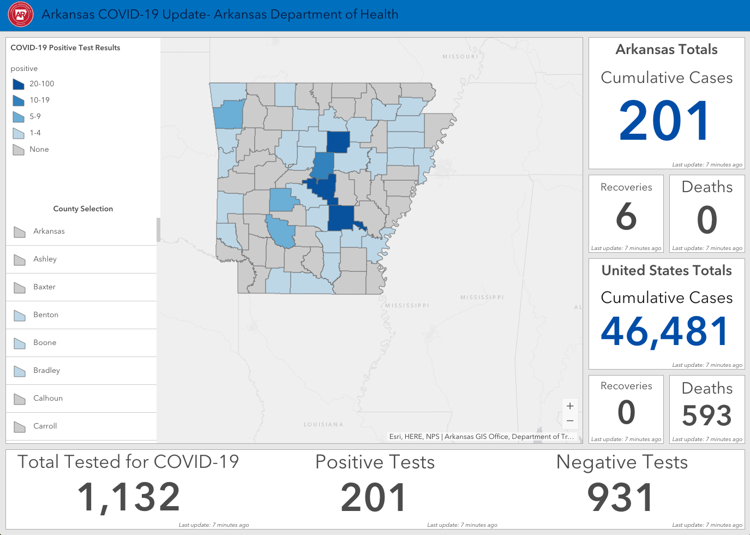 With the COVID-19 pandemic ever-growing throughout the world, the Natural State saw three jumps in cases Monday.
Currently, according to the Arkansas Department of Health, there are 201 positive cases for COVID-19 in Arkansas with six recoveries and zero deaths thus far.
Also, as testing continues to improve, 1,132 people have been tested in Arkansas with 931 returning negative.
In Saline County, 34 tests have returned negative while only one case has been confirmed. Pulaski County currently has 62 positive cases, by far the most in the state.
Nationwide, 46,481 individuals have been confirmed to have the coronavirus with 593 dying from the disease.
Per its most recent report, the World Health Organization says there are currently more than 332,000 positive cases worldwide with 14,510 deaths.
See today's Saline Courier for full coverage regarding Gov. Asa Hutchinson's press conference from Monday and more information regarding COVID-19.