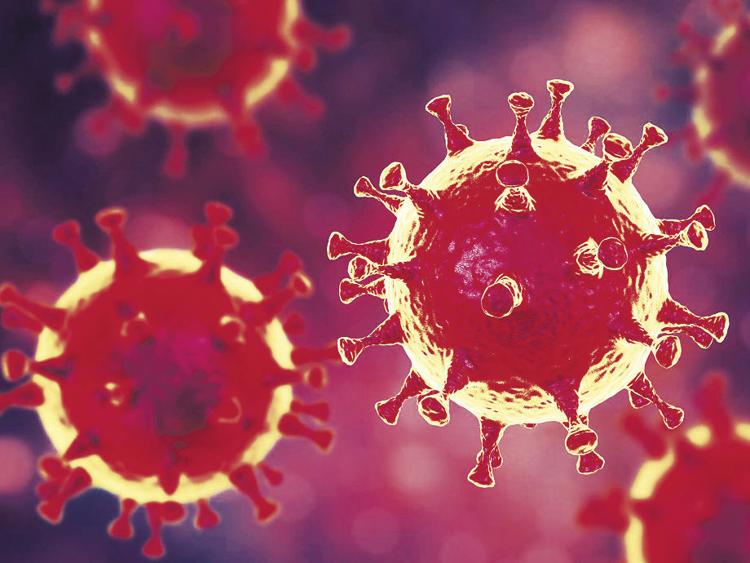 During his daily COVID-19 briefing, Gov. Asa Hutchinson announced that the daily briefings would be transitioning into weekly briefings beginning next week.
"We will be switching to a weekly COVID-19 update format," Hutchinson said. "Weekly, but or/as necessary...this has been a very useful tool to communicate directly to the public."
Friday's briefing, which will be held in Mena, will be the last of the daily briefings.
Hutchinson cautioned that the reduction in the briefing frequency did not mean that the threat was over and that Arkansas remains in a state of emergency as does the rest of the county. The decision was also made due to the fact that communication tools have increased and the public has multiple information options such as the Arkansas Department of Health website.
"The information is easily accessible and we encourage everyone to go there on a regular basis," Hutchinson said.
Hutchinson also added that reduced meetings did not mean that the pandemic would be less important for him or ADH Secretary Dr. Jose Romero.
"We will be having our daily visits and work together very closely and continually in the future even though we will not be giving an update," Hutchinson.
In the last 24 hours, the state has seen 398 additional COVID-19 cases for a total of 66,904. There are also 19 fewer hospitalized cases bringing the total to 392.
Hutchinson also stated that there were 12 additional deaths bringing the total to 940.
4,900 PCR tests were completed in the last 24 hours for an 8.3 percent cumulative positivity rate.
"We are pointed in the right direction," Hutchinson said. "I keep expecting an uptick. I hope everybody keeps disappointing me. I don't want an uptick and I hope that will continue to go down in the direction. It takes everyone's individual efforts to accomplish that."
Active cases are also down with a total of 5,196. Hutchinson said that he wants to get under the 5000 mark which would be the lowest number of active cases since June.
In the last 24 hours, there have been 430 antigen tests. 70 were positive and 360 were negative for a 15.4 percent positivity rate.
Starting Friday, a breakdown of antigen tests by county will be available on the ADH website.
Romero stated there has been no recent clustering of cases in the state. Concerning the 12 deaths, Romero said that three were delayed reporting, three from nursing homes and one from a correctional facility.
According to Romero there are four counties in the last 24 hours with more than 20 reported cases including Pulaski with 72, Washington with 37, Jefferson with 43 and Craighead County. Romero did not specify the Craighead numbers.
Arkansas Department of Elementary and Secondary Education Dr. Ivy Pfeffer said that all school districts in the state have submitted their district support plans which consists of each district's plan to ensure that all students have access to education throughout the year no matter how they have opted to attend school - virtually, in-person or a combination of the two. The plans also outline how the district plans to keep students engaged in learning.
"We are also very proud of our districts in the steps that they are taking," Pfeffer said.
Pfeffer added that two districts in the state have modified their plans regarding in-person education. A third grade class in Fordyce will only hold virtual classes through the end of the week. Tuckerman High School has also switched to virtual learning only through Sept. 21.
Hutchinson also made a point to recognize that today is Suicide Prevention Day.
"In Arkansas and across the nation, suicides are up," Hutchinson said. "Mental health issues have increased and it's important that we bring attention to the fact that there is help for any Arkansans that is suffering, that is distressed, that is having depression, that you can call the Suicide Prevention Lifeline to talk."
The number is 1-800-273-TALK (8255). Help is available on both English and Spanish. 
"COVID issues have been mentioned as a top issue recently for contacting that prevention line...we are there to help." Romero said. "This is a serious problem and a problem we can address.
Both Hutchinson and Romero noted that special help is available for Veterans through the lifeline.
"We want everyone to take advantage of that if there is a need," Hutchinson said.