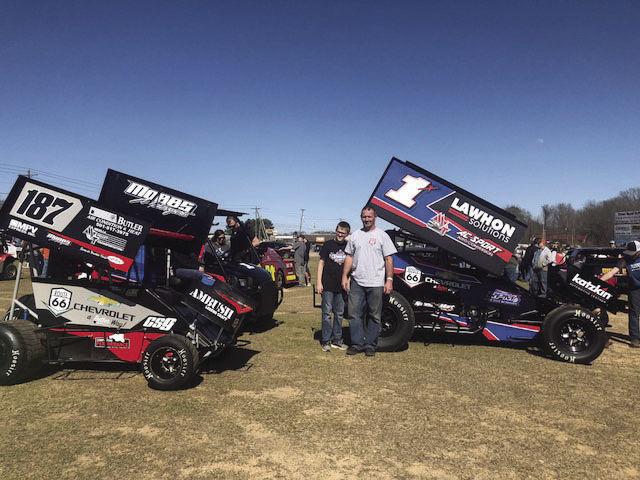 Dairy Queen of Saline County and Crawley Racing are teaming up to collect school supplies from 4 to 7 p.m. Sunday, at Dairy Queen, located at 2014 Arkansas 5 N. in Benton. 
For each donation, Dairy Queen will give a free cone. 
Last year was the first time the Crawly team held a supply drive. The idea came about after a fellow driver, Jason Johnson, was killed. He had a son who was starting kindergarten, according to Lora Crawley. The team decided to give away one boy's and one girl's backpack in his honor at I-30 Speedway. 
When they shared their plan, someone suggested giving away two more at Riverside International Speedway in West Memphis. 
As more people learned about the plan it continued to grow until the Crawleys were able to give away 226 backpacks between the two speedways. Crawley said the donations from other racers and fans made the collection a success. 
She added that in March, people started asking when this year's drive would be held. 
This year, the Crawleys will be giving out backpacks full of school supplies at I-30 Speedway July 27 when her husband, Tim, and her son, Landon, will be taking part is the American Sprint Car Series. 
Admission for children age 12 and younger will be free that night. Backpacks will be first come, first served. 
The partnership with Dairy Queen came about because Crawley is friends with the manager of the Cabot location, Carmen Caple, whose husband also races. 
She spoke to Crawley about putting boxes at the restaurant's locations. 
On Sunday, weather permitting, Crawley Racing plans to bring out Tim's sprint car and Landon's mini-sprint car for people to look at and take pictures with during the supply drive. Children will be permitted to sit in the cars. 
Gracie Lively, marketing coordinator for You Scream Holdings, owner of Dairy Queen in Benton, said the company enjoys being able to do things in the community to give back. She said this is a good cause to get behind. 
Crawley said giving back to the community is important. In December, the race team will hold its eighth toy drive for Christmas. 
She feels the supply drive is especially important because she understands there are many underprivileged children in Saline County and parents who may have a hard time purchasing supplies. 
Crawley said the team will accept any supplies and backpacks people can drop off. She knows she cannot provide everything that can possibly be on a supply list for every child, but she wants the backpacks to at least have the basics such as pens, pencils and paper. 
She hopes to see the community come out to see the cars, enjoy a cold treat and support area children.