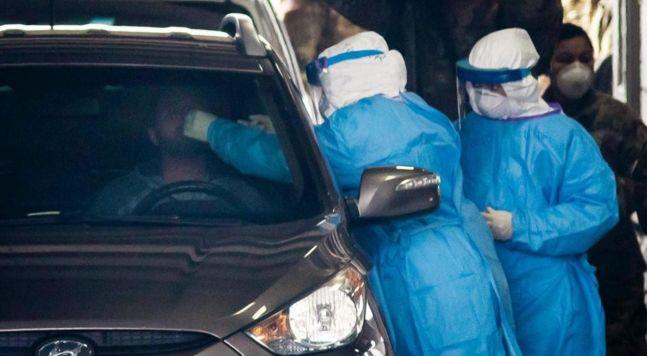 Editor's Note: The following report is courtesy of content partner KATV Channel 7.
LITTLE ROCK — As of Wednesday afternoon, 280 people have tested positive for novel coronavirus in Arkansas. As demand for testing has quickly increased, many healthcare facilities statewide have opened drive-thru testing sites for those experiencing symptoms of COVID-19.
The Arkansas Department of Health is only performing tests for Arkansans with possible "high-risk exposure," according to their website. Older adults and people with underlying chronic medical conditions like asthma, diabetes, and heart disease are at higher risk of serious illness—those people are a higher priority for testing.
However, ADH said healthcare providers have access to testing through private labs. Those healthcare providers are responsible for deciding if testing is necessary based on a patient's symptoms and exposure to the virus.
If you think you have been exposed to COVID-19 and develop a fever, cough, or shortness of breath, the ADH has advised that you contact your healthcare provider. If a healthcare provider has deemed it necessary for you to be tested, you can visit these drive-thru testing locations:
Arkansas Children's Hospital (for pediatric patients only)
Location: ACH campus on 10th street
Baptist Health Medical Center-Heber Springs
Location: Adjacent Specialty Clinic
Baptist Health Little Rock
Location: Ground Floor of hospital parking deck
Conway Regional Medical Center
Location: Hospital's West Lobby Entrance (currently closed to the public)
Jefferson Regional Medical Center
Location: 4201 Mulberry, Pine Bluff, AR 71603
North Arkansas Regional Medical Center
Location: Hospital owned office building parking lot
Hotline: 870.336.5651 or 870.336.5671
Location: Offsite COVID clinic parking lot
Location: Shuffield Drive & Jack Stephens Drive
Washington Regional Eureka Springs Family Clinic
Family Clinic Location: 146 Passion Play Road, Suite A (Eureka Springs)
Location: 3318 N. North Hills Boulevard (Fayetteville)
If you are visiting one of these sites, bring a photo ID and a health insurance card (if available). On their website, ADH said there may be significant wait times and there are no bathrooms available at the testing sites. All passengers will be told to stay inside the vehicle the entire time.