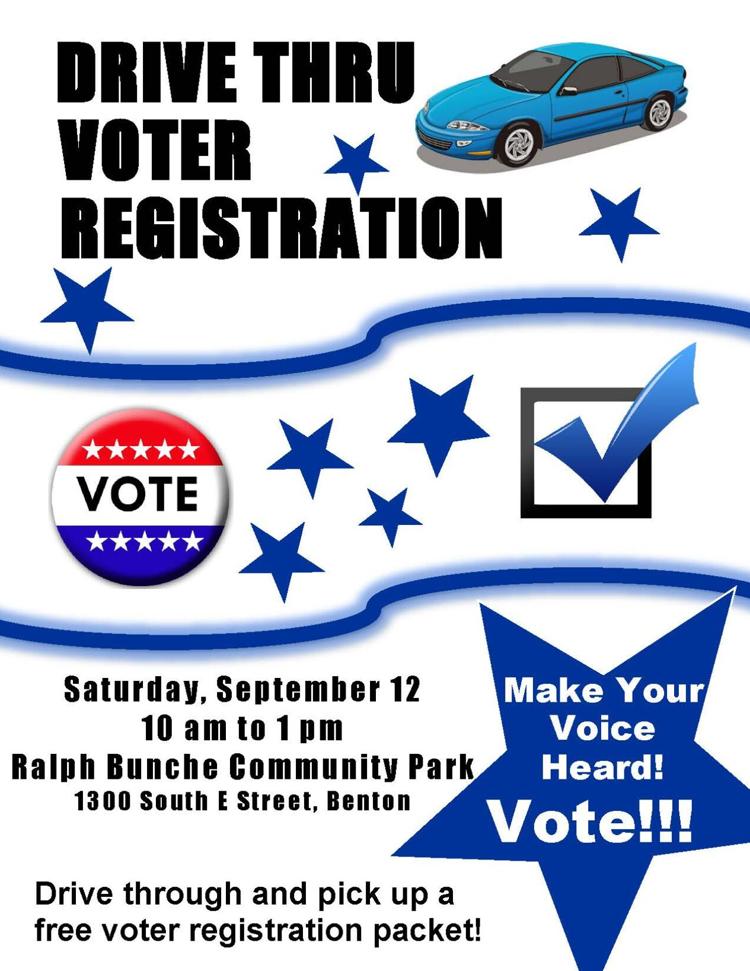 A local group of Saline County residents is organizing a Drive Thru Voter Registration event from 10 a.m. to 1 p.m. Saturday, at Ralph Bunche Park.
Anyone wishing to register can drive through and pick up a packet that includes an application to register to vote, a list of polling places and hours and an absentee ballot application, along with a post card listing important dates for the election and contact information for the Saline County Clerk's Office.
The packets are assembled by True Reflections of Sisterhood, an official interest group of Alpha Kappa Alpha Sorority Incorporated. The organization has partnered with the residents group.
The goal of event is to increase voter participation in Saline County.
Due to concerns about COVID-19, organizers are seeking to limit contact during the event. Those wanting packets will drive up and be given a packet through the car window.
Volunteers will wear masks and practice social distancing.
The event is nonpartisan.
The organizers want to see a large turnout, in person or through absentee, to vote in Saline County during the 2020 General Election.