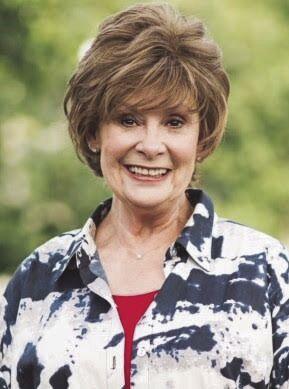 Pat Edwards has filed as a Democratic candidate for the Justice of the Peace position for District 7 in Saline County and will be on the Nov. 3 ballot.
"My main motivation for running for this position is to continue helping all of the people of Saline County, my community," Edwards said. She has spent much of her life volunteering in different capacities.
She wants to move forward to make her Arkansas community even stronger, with an eye toward working within the budget for ultimate growth and development.
"I know the value of a dollar and would spend your money wisely," Edwards said.
She has lived in Saline County for the past 26 years and has called Arkansas her home for the past 50 years. She grew up in Southwest Little Rock and is a McClellan High School graduate.  Most of her career has revolved around government and the service of others. Edwards worked for the Arkansas Division of Legislative Audit at the Capitol from 1978 to 2008 and is currently a volunteer at the Clinton Presidential Center as a docent and greeter.
"I can't remember a time in my adult life that I wasn't volunteering," Edwards said.
When her two children were small, she was a homeroom mom, Brownie Troop leader, baseball team mom and Cub Scout mom.  Once her children were older, she took over the role of band treasurer and was instrumental in supporting the McClellan drill team as a chaperone and chauffeur wherever they needed to go.  Edwards has also had the pleasure to serve Arkansas' most vulnerable children as a Court Appointed Special Advocate volunteer.
"My biggest challenge and accomplishment has been, as a single parent, keeping my kids focused on becoming amazing adults," Edwards said.  "The second biggest struggle I have faced has been my battle with cancer between 2017 and 2018. I am happy to say I am on the other side of both ordeals as a survivor."
If elected, Edwards pledges to use all of the influence of the office she is seeking to improve life for Saline County residents.