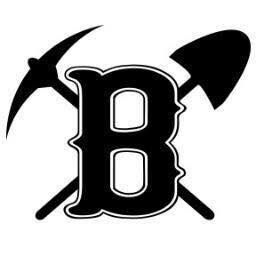 The Saline County Election Commission rejected a resolution from the Bauxite School Board during a meeting Monday.
The commission was considering the resolution and zone maps from the board due to required changes. The district is required to move to zones with at-large positions because it has more than 10 percent minority population.
The zone maps would have some current board members running against each other for seats.
Election Coordinator Allison Cain brought one section of the resolution to the commission's attention.
The section reads "the board shall cause elections to be held for all five of its single-member zones and two at-large positions (if the at-large positions are not chosen by the board by drawing lots from among the current board members.)"
The commission took issue with the part in parenthesis about drawing lots.
Cain said the school board does not get to just choose the at-large positions.
The commission members agreed the wording was inherently vague.
Saline County Clerk Doug Curtis told the commission members the Bauxite School District did not want to go to the zoned positions. Board members only created their maps when they were told the district would lose funding if they did not follow the law.
He felt the wording in the resolution was misleading.
Commissioner Clint Lancaster asked how someone who is not a current board member could win an at-large position under this resolution. He said it was not constitutional.
The commission members decided to send the maps and resolution back to the district.
The members of the commission also approved 24 polling places for the upcoming preferential primary and four early voting locations.
The two big changes are for Hot Springs Village and East End.
In Hot Springs Village, the county had outgrown using the Bank OZK location. Instead, early voting will be at Owensville Baptist Church. Curtis said the church leaders have a separate building they are letting the county use for voting so it will be secure.
Curtis said the current construction of a roundabout in East End has caused the county to need to move its early voting location. It will now be at The Well at East End.
Curtis said both locations will be Americans With Disabilities Act compliant.
He was excited for an idea Chuck Sanders, of The Well, shared with him. Sanders wants to bring students from the school near the site to see the voting process.
The commission agreed they will need to make sure people know about the changes. Curtis said they will be putting out several signs.
The entire list of polling sites was approved.
The commission also voted to raise pay for election workers to $11 per hour to match state minimum wage.