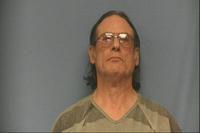 An Alexander man who had previously served as the treasurer for the city of Alexander recently pleaded no contest in Saline County Circuit Court to four counts of possession of matter depicting sexually explicit conduct involving a child. 
Kenneth Miller, 67, was sentenced to serve 20 years in the Arkansas Department of Correction, according to Rebecca Bush, chief deputy prosecutor for the Saline County Prosecuting Attorney's Office. 
The charges stem from an investigation that began in 2017 when Arkansas State Police received information that three child pornography videos had been shared on a peer-to-peer file sharing network. 
A subsequent investigation revealed that the IP address used by the computer sharing the videos originated from Miller's residence.  
Arkansas State Police Special Agent Ryan Jacks obtained a search warrant for the residence to search for digital evidence and found more than 20 images of child pornography, Bush said.  
Police located three cellphones, a thumb drive, a laptop and 11 hard drives with "19 videos containing footage of children that appeared to be under the age of 18, some that appeared to be a young as 3 to 4 years old, engaging in sexual intercourse. All the videos contained child sexual abuse material," according to an arrest warrant. 
Following Miller's arrest, a relative also came forward reporting that Miller had sexually abused her when she was approximately 8 to 10 years old, Bush said. 
"It is imperative that we vigorously prosecute those that obtain or possess images of child abuse. Each time an image is shared, the child is victimized again. I am grateful to the (Arkansas) State Police for their vigilance in tracking these offenders down and bringing them to justice," Bush said.