A former Bryant firefighter is speaking out following his termination last week after he shared a racist meme via Facebook.
Kyle Robertson, an 11-year veteran of the Bryant Fire Department, was fired July 15.
"The opinion expressed by the former employee does not reflect the view or work environment for the Bryant Fire Department, the city of Bryant, or its administration," the fire department posted via Facebook at the time.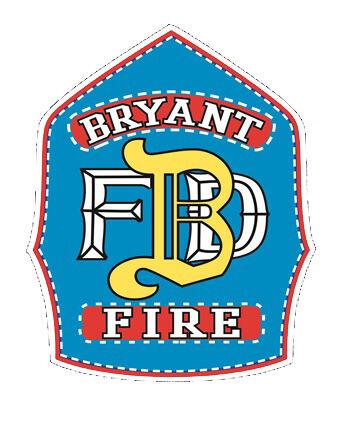 Mayor Allen Scott also spoke out regarding the termination.
"We strive at the city to create a positive culture that values people of all races, with a deliberate focus to safeguard equity, inclusion and respect for every individual.  This post was not reflective of these values," Scott said. "We will use this opportunity to readdress not only these core beliefs with our employees but also the importance of personal integrity, self-reflection, and continued growth as we continue to serve all citizens of the city of Bryant proudly."
However, Robertson claims he meant no harm by his reposting of the meme, and according to Sara Meeks, Robertson's representative, "He was terminated in a way that went against both the city handbook and the fire department standard operating procedure."
The meme shared by the ex-firefighter featured a cotton field with wording that read, "FREE BLM SHIRTS. SOME ASSEMBLY REQUIRED."
The following statement was released late Tuesday by Robertson:
"I have been a part of the Bryant Fire Department for 11 years and have cherished every moment of my career. In my 11 years of employment, I have worked with every gender and race in emergency and employment situations and each of my peers can attest to the fact that I consider all life precious. I have always done my job to my very highest ability and always without the thought of race or gender. I love the city of Bryant dearly. I have and will always put the citizens of Bryant first and the record of my 11 years at Bryant Fire Department speaks to that.
"However, on July 14, everything changed when I received a call from my battalion chief asking me to remove a Facebook repost. A post that I had seen and reposted because of my own personal views on what I believe is a racist organization. It was never my intention to cause ill will. I did not want to harm anyone, cause discontent or any destructive thoughts. It was simply an act of my right to free speech and shed light on the issue that racist groups are everywhere. Though, I did not get to speak to that when I was brought into my chief's office, though he was not present. When I entered, present at the time was my assistant chief, battalion chief and Mayor Allen Scott. I was then informed by Assistant Chief Brandon Futch that I was terminated effective immediately and made to sign a letter of termination from Mayor Allen Scott, due to the repost.
"There was absolutely no due process during this decision, nor was there a proper investigation done before the decision was made to terminate my career.
"After being escorted out of the building by my captain and returning home, I then learned that someone who is an administrator for the Bryant Fire Department Facebook page had taken a screen shot of the post and reposted it to the public page. The post to the public page has now been removed and the comments have been heavily edited. I have taken full responsibility for my actions and understand why and how my repost could have been misunderstood and I apologize thoroughly for my actions. However, due to the actions of an unknown Bryant city employee, the post originally reached approximately 30 people, now it has reached upward of 5,000 people. They have not only put my brothers and sisters at the Bryant Fire Department in danger, but firefighters and first responders everywhere. It saddens me because this could have been a simple quiet matter. I would have accepted my consequences like a man and continued on loving my city and serving in whatever capacity I could manage. Now, though, it has gotten so out of hand people are looking at Bryant's now diminished reputation and are lacking all confidence in them.
"Citizens feels as they will be treated solely by their skin color, when being responded to in emergency situations. This was an extremely dangerous way to make a statement. I, as well as other firefighters and their family members, have had people reach out from all over the country in messages and comments. It has become an explosive and dangerous situation.
"I know my self and all of the firefighters at Bryant do their job daily without regard to skin color, gender, age, socioeconomic position, politics or give thought to any other negativity. Instead, I see that all human lives matter.
"'Don't judge a book by one sentence and this is just one sentence. Really what we are, we are nothing like this.' This is what Mayor Allen Scott said about the issue when he spoke with the original journalist. However, this is exactly what he has done to me. There is no room in the fire service or community service for racism, gender bias or privilege. Being a firefighter is not what you do but who you are every day for the rest of your life. It's doing everything you can to serve, lead, better your community in every way possible, and most of all, provide a safe community for the citizens of your city. I may no longer work for the Bryant Fire Department but I will always have a heart to serve the citizens of Bryant."