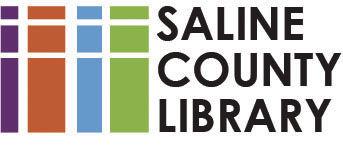 The Saline County Library has a full schedule of events for patrons age 18 and younger for fall at both locations. 
"We have a lot of fun stuff going on," Sarah Beth Lesko, youth services manager, said. 
The weekly activities will be a mix of new programs and popular programs from previous years. 
Mondays each week, except when the library closes for holidays, there will be a toddler story time at 10 a.m. and a play to learn at 10:30 a.m. at the Benton library. Makerspace Monday will be at 4 p.m. in Bryant for third through fifth graders. 
At 10:30 a.m. in Benton on Tuesdays, there will be a new program called Mother Goose on the Loose for children up to age 3. At the same time in Bryant there will be a preschool story time for children ages 3 to 5. 
At 4 p.m. on Tuesdays, Benton will have different programs for all school age patrons. 
Kingergarten to third graders will take part in master builders, fourth to seventh graders will have tween Tuesday and seventh to 12th graders will have table top teens. 
In Bryant at 4 p.m. on Tuesdays Teen metaclub will be for seventh to 12th graders. Lesko said the first meeting will be the most important because that is when participants will decide what kind of club they want it to be. 
On Wednesdays there will be a homeschool hour for ages 4 to 18 at 10:30 a.m. in Benton and crafting with a cause at 3:30 a.m. for anyone ages 10 and over. 
In Bryant on Wednesdays, kindergarten to second graders can take part in the building club where they will do engineering projects. 
On Thursdays in Bryant there will be a baby story time at 9:30 a.m. and a toddler story time at 10 a.m. 
In Benton, Preschool story time starts at 10:30 a.m. for ages 3 to 5. V.I.P. has moved to Thursdays at 4 p.m. for first through third graders.
 The 4 p.m. program in Benton for fourth through seventh on Thursdays will change each month. September will be tween coding, October will be tween project art and November will be tween cooking corner. 
At 4 p.m. Thursdays in Benton teens can take part in teen coding adventures.
Fridays in Benton Let's Get the Rythm will be at 10:30 for 3 to 5 year olds and children's theater will be at 10:30 a.m. for 9 to 12 year olds. Children's theater will be a September to May commitment this year. 
Bryant will hold homeschool fun friday on the fourth friday of the month at 1 p.m. for age 6 though teen. 
Families can take part in exercise together at 1 p.m. on Saturdays with family yoga in Benton. 
The 10:30 a.m. story time in Benton will alternate with Mother Goose on the Loose the first Saturday, Let's Get the Rhythm the second and third Saturdays and Once Upon a Cuento, a bi-lingual story time, on the fourth Saturdays. 
Puppy tales will be at 10:30 a.m. the second Saturday in Benton and the third Saturday in Bryant. 
In addition to the regularly scheduled programs, the library is also planning special programs through the fall. 
During the month of August, there will be family story times at 10:30 a.m. for all ages on Tuesdays in Bryant and Thursdays in Benton. 
A Harry Potter Back to School event will be Aug. 23 from 3:30 to 5:30 p.m. in Benton where younger patrons where they will get to take part in Harry Potter themed crafts based on their age. 
Musical Make-believe with Mom, of Momandpop, will be at 10:30 a.m. Mondays from Sept. 23 through Oct. 28 for ages 1 to 4. It will be an interactive story time with creative movement, traditional and original songs. 
On Oct. 18 the library will hold a Minute to Win It Late Night for tweens from 6 to 8 p.m. in Benton. The nine to 12 year olds can take part in games and activities. Registration will be required in advance. 
There will be a teen Halloween Party in October. The date and time will be announced later. The library plans to have zombie survival games, a costume contest, food and more. 
On Halloween, Oct. 31 at 10:30 a.m. in Benton and Bryant there will be story times and crafts. 
From 4 to 6 p.m. on Halloween both branches will host trick or treating and themed crafts. 
At 4 p.m. on Fridays in November in Benton fourth to 12th graders can take part in writing games and activities during the NaNoWriMo program in celebration of National Novel Writing Month. 
The Tuesday before Thanksgiving, Nov. 26, there will be a special story time with the Snow Queen and her sister. 
Unless otherwise noted, all the programs begin in September. 
"A lot of things we do you would not be able to do anywhere else," Lekso said. 
All the library programming is free to patrons. 
Lesko and her staff in the children and teen areas of both branches are working to continue bringing the community fun activities. She is grateful for how many people in the county support the library and take part in programs, which allows them to bring in high quality programming. 
Bob Herzfeld Library is located at 1800 Smithers Drive in Benton and Mabel Boswell Library is at 201 N. Prickett Rd. in Bryant.