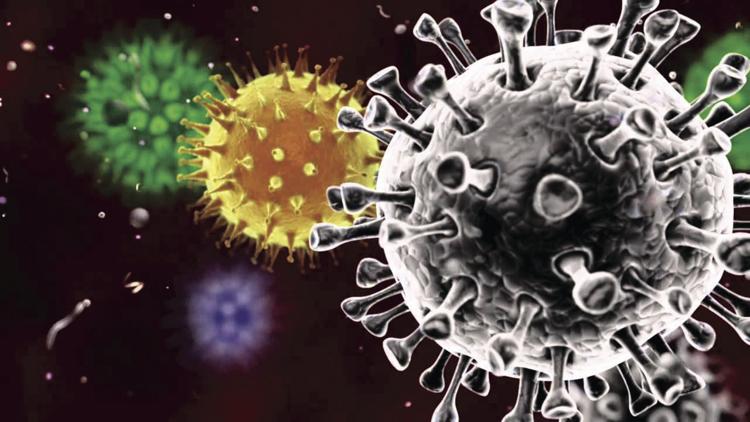 Gov. Asa Hutchinson shed some light on the upcoming 2020-2021 school year today, during his daily COVID-19 briefing.
He announced that the first day of school will now be Aug. 24, but no later than Aug. 26.
"The reason for this moving forward 10 to 14 days is to give the school districts more time in order to make the adjustments necessary, to make sure their campus is ready, to make sure their teachers are prepared for the blended learning environment, that we are able to go through this year," Hutchinson said. "We are fully committed to school. We are committed to on-site instruction."
Hutchinson acknowledged that his announcement would be well received by some, and others — not so much.
"We believe this is the right decision so that we are prepared for this school year," he added.
The original start date was set for Aug. 13.
"We are going to be having school next year," Hutchinson said.
Secretary of Education Johnny Key echoed Hutchinson during the briefing, saying "It is imperative that we get students back in school this fall."
"The governor has said that from the beginning and has not backed away from that and we agree with that," Key added. "In order for that to be successful, however, it is equally imperative that the adults in the schools are fully prepared to meet the need of students."
In 2018, most school district requested or received a five-year waiver from the state Board of Education to allow schools to start as early as Aug. 13. Key said districts have generally adopted that date as the start of the subsequent school year, including the upcoming year.
"In response to the COVID-19 pandemic, we are modifying the start date for the 2020-21 school year," Key said. "We will also ask the Board of Education reascend the broad waiver that allowed districts to start on Aug. 13. This decision is based on many factors."
Key added that feedback from districts indicates this will be successful. He also said he is confident teachers and staff will receive the proper training ahead of the school year.
While discussing PPE, Key said he understands some districts will need more time for acquiring enough equipment.
Hutchinson showed a number of slides during his briefing, including a three-step process for response in the event of spread of the virus.
The levels are limited response, moderate response and critical response.
"I think (school officials) will see this as a tool to help guide them through the school year," Hutchinson said. "This is if there is a positive case in a school district and what action you should take if that happens."
The response required will be determined on the level of spread possible.
•Limited response would mean minimal spread and would call for little to no closure, contact tracing or 14-day quarantine. Additional steps under this response would be to reinforce hand hygiene, physical distancing, intensify cleaning and disinfecting and postponing noncritical gatherings and events.
•Moderate response includes a moderate spread and may require building(s) dismissal. Officials are required to consult with the Arkansas Department of Health and Arkansas Department of Education during all three levels to help determine the needed response.
Moderate would also mean initiating blended learning, altering meal location, staggering schedules and encouraging alternative transportation.
•Critical response would be a substantial threat for spread. This could lead to extended time for building dismissal and even district closure, which will be determined in conjunction with guidelines from ADH and ADE.
This could also lead to restricted on-site access, pivoting to remote learning and postponement or cancelation of school events.
"Each district will identify a point of contact who will be responsible for initial communications and response coordination with the Arkansas Department of Health," Key said. "When students or staff members test positive for COVID-19, the district will work with the health department and the Arkansas Department of Education to determine the appropriate response level based on analysis of the factors."
"The department of health has guidelines regarding students and masks, but there is a lot of flexibility with a local school district," Hutchinson said. "Part of it depends on if a district has spacing in a classroom where masks are not necessary."
Key said the department of education is not requiring districts to submit plans regarding masks.
"In the guidance we have provided, in conjunction with the health department, local districts can make the determination whether to require masks, and it is strongly recommended, but at the same time — the local districts and boards can make those decisions based on needs."
Dr. Nate Smith, secretary of health, said the main goal is to not let children go to school and become infected.
"We know masks can help those situations, but physical distancing can accomplish the same thing," he said. "The second thing is the teachers. We don't want them to get sick because if you don't have a teacher then you don't have a classroom. Of course, third, if people and children get sick at school, we don't want them bringing it back to their homes and communities."
In an answer to a question, Hutchinson said there will be testing as needed when students or staff are symptomatic, but that there is no plan to test every student and staff member ahead of returning to school.
"There is not any plan to do widespread testing all through the school, but to do it on an as-needed basis," Hutchinson said.