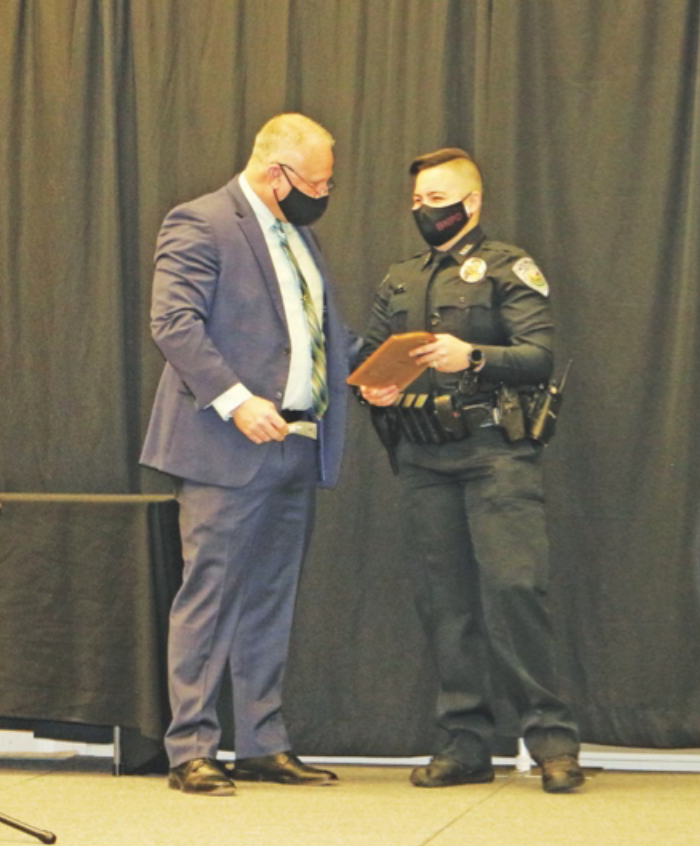 In a year of great change in this country, the Benton Police Department is making history on a local level with Officer Kaitlyn Fleetwood being named as the first female member of the SWAT team.
"A huge weight has just been placed on my shoulders," Fleetwood said. "I am now the person to pave the way for female officers who are to come. I now have to set the example which means I have a lot of work ahead of me. However, I am more than up for the challenge. My hope is to show other women that becoming a member of the SWAT team, or law enforcement in general, is a reasonable and attainable goal to set for themselves."
Fleetwood, 25, is a Forrest City native who graduated from Palestine-Wheatley High School before attending the University of Arkansas at Little Rock where she earned a bachelor's degree in criminal justice with a minor in psychology.
"Growing up, I knew I wanted to go into the criminal justice field," Fleetwood said. "I explored many areas of criminal justice, but always came back to law enforcement. During college, it became evident there was a massive gap between law enforcement and society. I decided, then, I want to be part of bridging that gap and the best place for me to do so is right on the front lines."
During college, Fleetwood lived in Benton for two years where she grew to love the town.
"It felt like my home away from home and I knew it was where I wanted to stay," Fleetwood said. "I believe community policing is the first step to bridge the gap between law enforcement and society. The Benton Police Department makes every effort possible to develop good relationships with the individuals in their community which is one of the three key components of community policing."
Fleetwood began her law enforcement career in the very place she fell in love with, Benton. She joined the BNPD in September 2018. After graduating from the police academy and finishing orientation, Fleetwood was assigned to the Patrol Division to begin her training.
"Once I passed all of the training phases, I was released to serve on my own and continued working patrol until I was selected to become a School Resource Officer in August of 2020 assigned to Angie Grant Elementary," Fleetwood said.
Fleetwood understands that a career in law enforcement may not be for everyone. She views it more as a calling than just a career.
"If you feel you have been called to do this work, you will go far," Fleetwood said. "In my opinion, it can be the most rewarding work you will ever do but it can also take a lot out of you. Law enforcement officers see people at their lowest points in life which can, in turn, drag the officer down if they allow it. However, you might be the one to pull them out of that darkness. To me, that makes up for all the bad we have to see every day."
Fleetwood said that helping people is one of the things that she loves most about her career and that she is "a server at heart." She is also grateful for those who have been instrumental in helping her in her journey.
"So many people have played a role in helping me get to where I am today," Fleetwood said. "I cannot list them all. I would like to thank my family, friends, and coworkers for the immense amount of support and encouragement each and every one of you have shown me. There is absolutely no way I would be where I am and who I am today without you all."
Fleetwood firmly believes that women have a place in the law enforcement community and that they should not shy away from going after a career if they desire to do so.
"You can do it if you want it," Fleetwood said. "All you have to do is set your mind to it and then go out and get it."