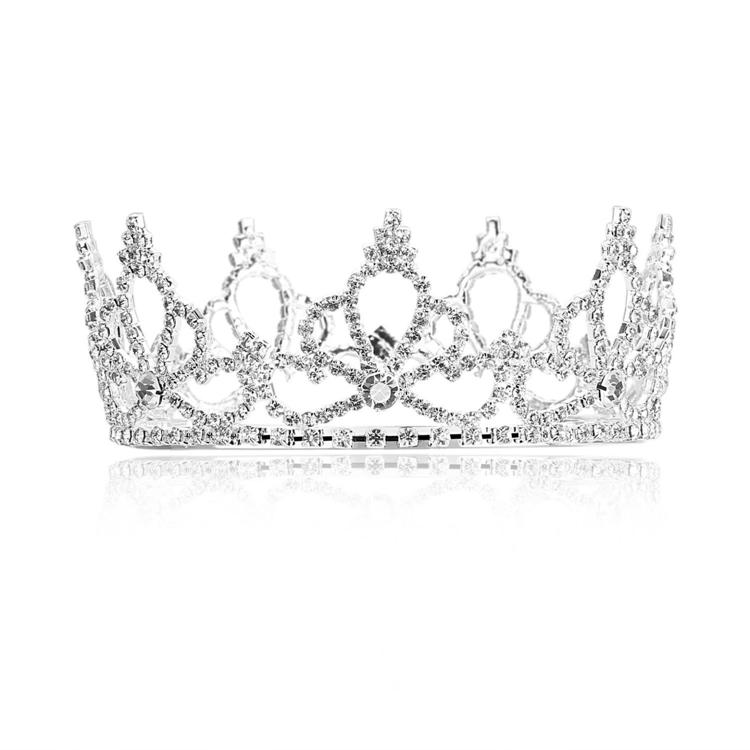 Honey B Productions will put on the first MLK Pageant on Saturday at the Ralph Bunch Community Center. 
Registration begins at 10 a.m. and the pageant starts at 11 a.m. 
"I had wanted to see someone do (a pageant) for years," said Honey B owner Morganna Hammock. 
Contestants will only compete in beauty and be judged on stage presence, personality and beauty walk. Hammock said the participants can wear any dress they choose from a church dress to a party dress. 
She added the pageant is open to boys and girls. 
Included in the cost of entry will also be most photogenic, most beautiful and prettiest dress, eyes, hair and smile. 
Contestants can also submit a poster of any size on why they love Dr. Martin Luther King Jr. or a picture of his dream. The winner of that contest will be the Dream Queen and win a crown, sash and cash prize. Hammock hopes to see queens put the posters on their vehicles for the Martin Luther King Jr. Day Parade, which is scheduled for 3 p.m. Monday starting at C.W. Lewis Stadium in Benton. 
All winners will be encouraged to take part in the parade. 
Each of the age divisions will have one queen, who will win a full round crown and embroidered sash. First and second alternates will also win crowns and sashes. 
All participants will take home a crown. 
The age divisions will be 0 to 11 months, 12 to 23 months, 2 to 3 years, 4 to 6 years, 7 to 9 years, 10 to 12 years, 13 to 15 years, 16 to 19 years, 20 to 24 years and 25 plus. 
This will be the first year for the pageant, but Hammock wants to do it again next year and make it bigger and better going forward. She would like to eventually make it a scholarship pageant. 
The cost to sign up is $50. For families with multiple children taking part, the second sibling can sign up for $25. Friends who sign up together get a discount and only pay $40. To submit an extra photo for the photogenic award is $5. 
To sign up, fill out the form on the Facebook event page and email it to mlcampbell@ualr.edu. For questions, call Hammock at 479-518-4782.
Admission to watch the pageant is $5. 
Hammock wants people to know the event is open to everyone who wants to take part. She would like to see people come together to celebrate Martin Luther King Jr. Day.