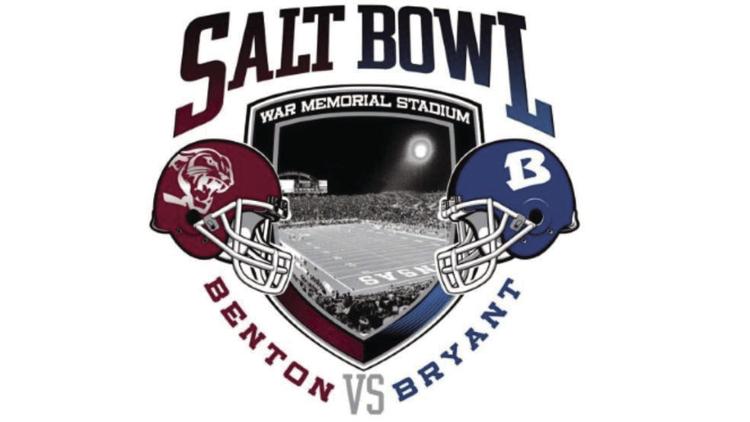 Before the Salt Bowl kicks off Aug. 30, the Dairy Queen Tailgate Party will be offering food, fun and freebies from 4 to 7 p.m. in the War Memorial Stadium parking lot. 
"The tailgate party will have nearly 100 vendors from local businesses giving away all kinds of goodies," said Jason Brown, president and CEO of the Greater Bryant Chamber of Commerce. 
The Bryant Chamber and the Benton Area Chamber of Commerce alternate each year being in charge of organizing the tailgate. 
Brown said the tailgate is a great way for the community to celebrate the big game. 
There will be free hot dogs. 
Arkansas Heart Hospital is scheduled to provide free food. Dairy Queen will have free ice cream sandwiches. 
Brown believes Big Red Stores will be giving out drinks and candy as well. 
Vendors will include churches, civic organizations and a wide variety of businesses, according to Brown. 
He said people who attend the tailgate do not have to have a ticket to the game. They can come out to simply enjoy the tailgate only. 
He estimates that 20,000 people visit the tailgate each year. 
The Chamber is still accepting vendors through the day of the Salt Bowl. For first-time vendors, the cost is $300. Returning vendors receive space for $250. The cost for churches and nonprofits is $100. 
The money from the vendor booths go back to the schools. 
"All the vendors there are supporting both schools," Brown said. 
Some vendors offer giveaways and others have games at their booths. Vendors cannot sell anything at their booth. 
All vendors must be in place no later than 3 p.m. 
No grills or cookers will be permitted. 
Both the Chambers are selling $25 press box tickets and $25 parking passes. General admission passes can be purchased at Big Red Stores for $12. 
"We want the community to come out and have a good time," Brown said.