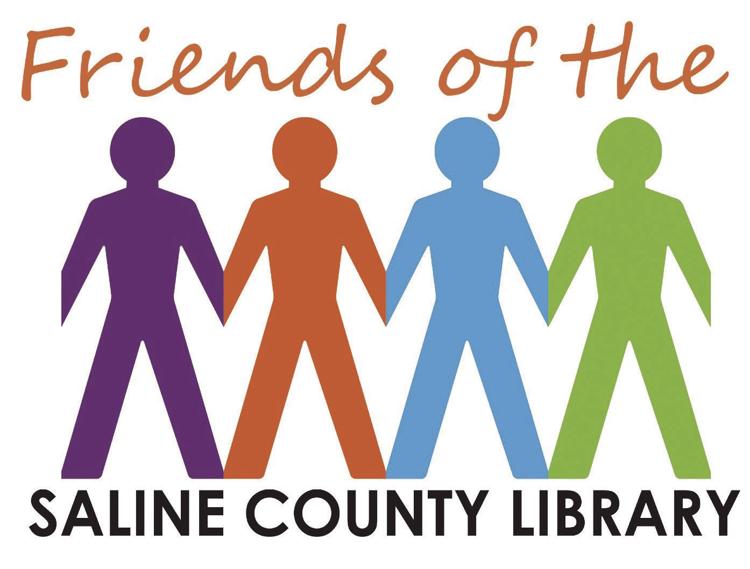 During its upcoming annual meeting, The Friends of the Saline County Library will celebrate the one year anniversary of the Friends of the Library Bookstore in Herzfeld Library. 
The Friends annual meeting will be from 10 to 11 a.m. Jan. 25 at Herzfeld Library. 
"(Friends) is a 501(c)3 nonprofit organization," Friends President Kathy Lewallen said. 
The group takes both the books that are donated to the library and those pulled from the shelves to sell in the used books store. 
Vice President Dianna McCullough said the group sells the books to raise funds to help the library with projects that otherwise wouldn't be in the library budget. Library staff are able to make requests. 
"All the money stays in Saline County," Member at Large Phyllis Tucker said. 
The Friends has been serving the library as a group for three years. 
It took the Friends two years to get the bookstore up and running. In the meantime, they held book sales.
McCullough joked there is now a book sale every day. 
Since opening the store, the Friends have added a book cart of books for sale at the Bryant library. 
Last year, the group raised $23,000 for the library through the book store. McCullough pointed out the books are only 50 cents for paperbacks and $1 for hardbacks. 
The group also donates books to local organizations such as The Call of Saline and Perry Counties, the VFW, Boys & Girls Clubs and  nursing homes. They are helping Paron Community Center start its own library. 
When the groups sorts books, any valuable items are sold on Ebay so the group can get the most money for the library. 
They work to make the book store user friendly and divide it up by genres such as children and fantasy. There is even a section for black offers after a patron requested it. 
Some books are sold to Better World Books, an organization that stocks international libraries with nonfiction books. 
The group is always looking for ideas to make the book store even better. 
There will be cake and punch at the meeting to celebrate the anniversary. The book store opened Feb. 19, 2018. 
Along with celebrating the opening, the Friends plan to introduce new board members, discuss volunteer opportunity and discuss goals for 2020. The goals include more community engagement, featuring local artists in the book store and featuring different genres each month. 
The Friends are grateful for the library staff they group has worked with on the book store. 
"They have been helpful," McCullough said. 
They also appreciate the community for donations and shopping in the store. 
Anyone wishing to join the Friends can sign up at the meeting or fill out a form at the the circulation desk at either branch. There is no cost to join the group.