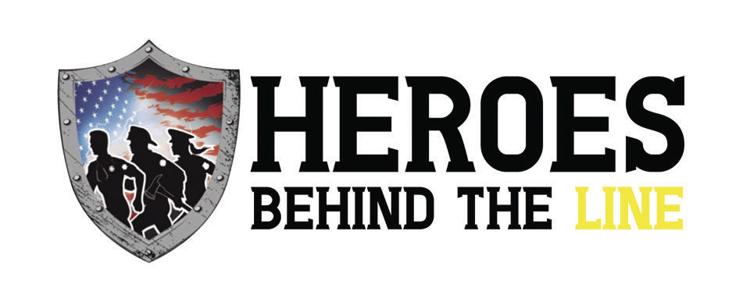 The first Heroes Behind the Line Bash will be from 6 to 10 p.m. Sept. 7 at the Benton Event Center. 
"This is our first major fundraiser," said Executive Director Travis Browning. 
He explained Heroes Behind the Line is an organization to provide PTSD and suicide prevention along with stress debriefing for first responders and the military. 
Browning is a veteran, a sheriff deputy, EMT and a firefighter. He started seeing first responders need help with PTSD and other issues but they didn't have a good way to get the help they need. 
"We want to be that resource," Browning said. 
He said that more first responders have died by suicide in the last two years than in the line of duty. 
Heroes Behind the Line wants to provide prevention training to help first responders identify the signs of PTSD or risks of suicide and how to approach a responder with concerns. 
Browning said for many responders they have no problem running into a burning building but are nervous to ask  fellow responders if they are okay. The group wants to help with that. 
The organization is a nonprofit organization. Browning said all proceeds from the bash will go toward its mission for programming, support and training. 
The meal for the bash will be catered by Chef Tony Graham, the award winning owner of Southern Gentleman Catering and a former combat medic. Browning said the meal will include an array of wings and barbecue. 
The keynote speaker for the event will be Retired U.S. Army Staff Sgt. Shilo Harris. He was hit by a 700-pound IED and lost three of the soldiers he was with on Feb. 19, 2007 while patrolling in Iraq. He and his driver were both injured. Harris was put in a medically induced comma for 48 days. He lost his ears, the tip of his nose and fingers. 
Browning said when Harris got out of the hospital he became an advocate for PTSD awareness. He is the author of "Steel Will" about his experience. 
"His inspiring story will move you and motivate you to live boldly in the face of fear and trust God to pull you through the toughest of times–no matter what," the book description reads. 
Harris' wife, Jaime, has been his caretaker. 
While the event is to raise funds for an organization for first responders and the military, Browning said it is open to all supporters who want to attend. 
"The more people the better," he said, adding the event center holds a maximum of 400 people. 
DJ Kramer, of Hot 94.9, will play music. After the speaker, Browning said attendees will be able to dance.  
The organization will be giving out door prizes, including a year's supply of bagels from Panera Bread, a box from Man Crates, tickets and gift cards.
There will also be a silent auction including sports, memorabilia, patriotic items, soldier items, first responder memorabilia and Razorback memorabilia. 
Browning plans to have a drawing of tickets sold before the event to win two tickets to Silver Dollar City. 
Sponsorships are available for the event. Browning said anyone who wants to sponsor can send a message through the Heroes Behind the Line Facebook or website. Many of the donors already for the event wish to remain anonymous. 
"We need to advocate better for our first responders," Browning said. 
He feels to help those affected, the stigma about discussing suicide and PTSD has to be broken. First responders need to be able to seek help without fear of losing their jobs. 
Heroes Behind the Line is working with legislators to help and make PTSD eligible for workers compensation. 
Tickets to the bash are $45 each and can be purchased through the link on the Facebook event, at Eventbrite, at www.heroesbehindtheline.com or from any staff members. Tickets will not be sold at the door, though they will be available until the event starts.