Due to the recent outbreak of COVID-19, the Arkansas Funeral Directors Association is taking action to hopefully help combat the spread of the virus.
In a message sent to funeral homes Wednesday, the group has decided to limit funeral services and visitation gatherings to the immediate family only for the deceased.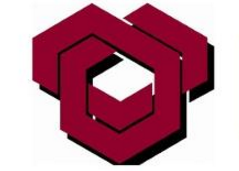 "Our wish is to protect the families and communities that we serve as best we can, by honoring families' wishes for visitations and memorial services to continue to happen, and also honoring our duty to the general public to ensure that no unnecessary risks are taken that would increase the rise of spread of the this virus," the memo read. "Our only hope is that we give our community the very best service that we can."
Earlier this week, the U.S. government stressed that gatherings of 10 or more people should be avoided.
Wednesday evening, Arkansas Gov. Asa Hutchinson announced more confirmed positive cases for the virus in the state, raising the number to 37.
Globally, according to the World Health Organization, there are 191,127 cases with 7,807 deaths.
WHO is reporting 3,536 of those are in the U.S., resulting in 58 deaths, as of Wednesday.