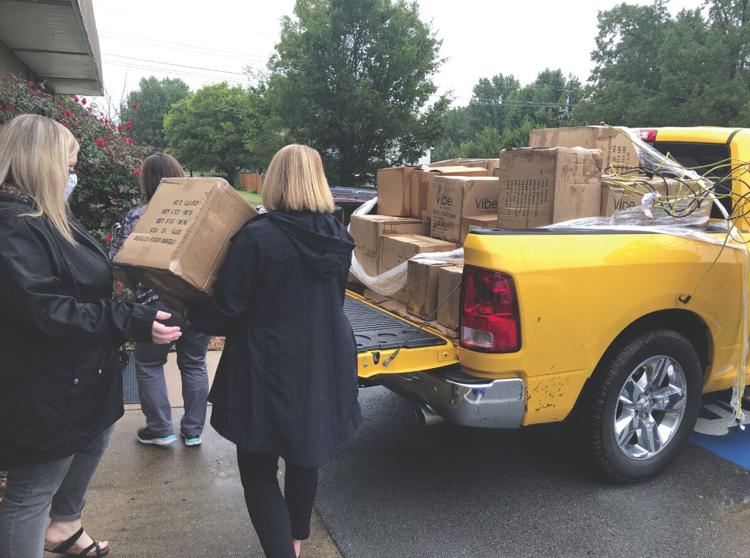 COVID-19 has presented many challenges for the public-school system, never seen before in our lifetime.
These challenges are multiplied when the needs of children with disabilities, chronic health issues or in a special education classroom are considered.
GiGi's Playhouse Little Rock is proud to stand ready to serve the entire state of Arkansas.
Gigi's is supporting the Bryant School District as it bends over backwards to meet the needs of the district's students receiving special education services. Partnering with Ferncliff Camps and Good360, GiGi's Playhouse Little Rock is purchasing and donating more than $6,700 worth of goods to Bryant School Special Education Department. These goods will be used by occupational therapists, physical therapists, speech therapists and teachers throughout the district to help facilitate the students' education in a post-COVID-19 world.
"What you have to understand is that every student needs their own supplies for health reasons — for every therapy and every classroom," said GiGi's Playhouse Site Director Katy Sursa. "That means a child in a typical classroom might only need one set of supplies whereas a child in a special education environment could easily needs three, four or even five sets of supplies for their individual therapies and classrooms. Also, because many children with disabilities are also often at a greater risk for COVID-19 due to other chronic health issues, these classrooms must be constantly kept clean and virus free. The schools just don't have the funding to do all of this but somehow Bryant is making every effort to keep their students safe. GiGi's Playhouse is standing ready to help Bryant because they're making our kids a priority intentionally."
GiGi's Playhouse Little Rock is a down syndrome achievement center offering free programming, free tutoring, free life-skills trainings and more for families of individuals with down syndrome of all ages.
As the only down syndrome achievement center in Arkansas providing quality, professional services 100 percent free, they make it their mission to reach into all corners of Arkansas serving families of individuals with any disability.
GiGi's Playhouse Little Rock focuses on achievement, belief and confidence via free therapeutic and educational programs for children, adults and their families. The Little Rock Playhouse offers an entire menu of online, virtual programming all at no cost.
Although the programs and resources are all offered free for everyone, they're not free to put on. GiGi's Playhouse Little Rock is 100 percent grant and donation driven.
"Down syndrome is a diagnosis, not a destination," a news release said. "Come be a part of the journey at GiGi's Playhouse Little Rock as it continues to strive for excellence and change the way the world views down syndrome — one child, one diagnosis and one community at time."