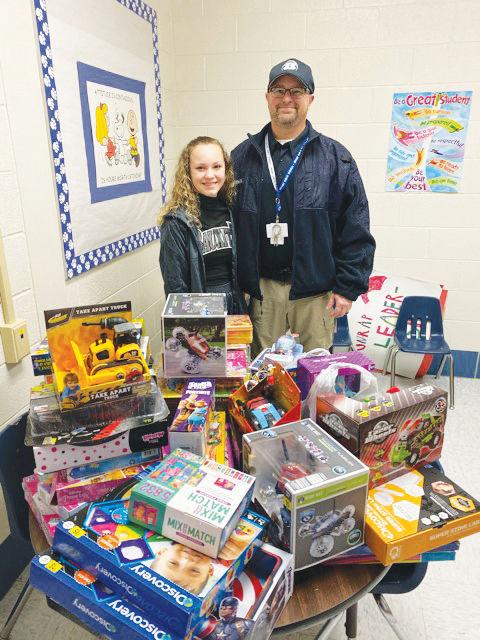 When Abby Connell recently celebrated her 13th birthday, she did so in a unique way. Instead of the usual tradition of having a party and receiving gifts for herself, she asked friends to bring gifts for others. 
Abby, a seventh-grader at Bauxite Middle School, asked that partygoers bring toys to contribute to the toy drive at Springhill Elementary School. Abby's father, Mike Connell, works as a school security officer at the School. 
According to Connell, about seven to eight members of Abby's cheerleading squad attended the party and each of the girls and their parents brought several toys to donate. 
"She cares about others more than herself," Connell said. "She is turning out to be a great Christian girl."
Russ Sherrill, principal at Springhill Elementary School, said he is proud of Abby for stepping up to help others. 
Each year, the school counselors hosts a toy drive to benefit students at Springhill Elementary School. Throughout the year, the school also collects food to provide for students who do not have food at home when they are out of school, such as during Thanksgiving, Christmas and spring break. 
Abby is also the daughter of Stephanie Connell.