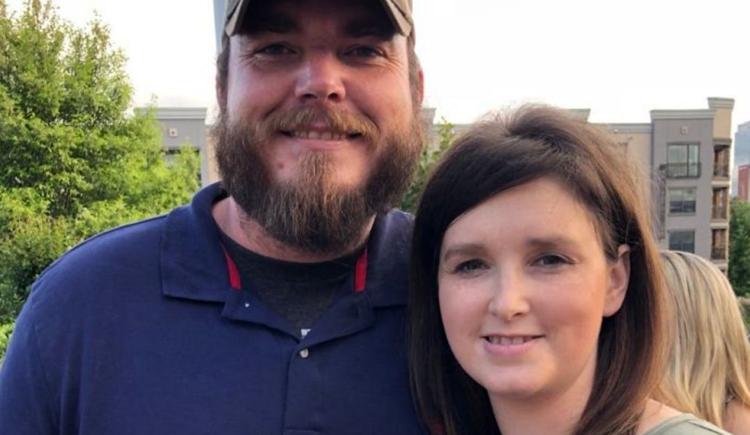 Help is being requested to assist the family of an Alexander police officer whom lost his life in a shooting last week.
Scott Anderson Hutton, 36, passed away June 3.
According to the Arkansas State Police, Saline County Sheriff's Deputies were sent to 15458 Evergreen in Alexander about 7:12 p.m. June 3, where they found Hutton wounded by a gunshot and lying outside the residence. Life-saving measures were being administered to Hutton by an Alexander police officer.
Hutton was transported to a Little Rock hospital where physicians pronounced him dead.
Two people who were at the residence at the time of the shooting have been questioned by state police special agents assigned to the department's Criminal Investigation Division. 
The Alexander Police Department confirmed Thursday that the officer died after another officer fired their weapon.
The officer who fired their weapon has been placed on administrative leave and was reportedly off duty at the time of the shooting.
Hutton's body has been transported to the Arkansas State Crime Laboratory where the manner and cause of death will be determined.
The state police investigation is continuing and upon being completed will be presented to the prosecuting attorney of jurisdiction to determine whether any criminal charge should be filed or if the shooting was accidental.
Hutton was born June 11, 1983, in Greenville, Mississippi. He was the son of Herman Hutton and Carolyn Sue (Harvey) Hutton. He served two tours in the U.S. Army National Guard. After being medically retired, he had just achieved his dream of becoming a police officer.
He is survived by his wife of five years: Brittany (Vaughn) Hutton, of Bryant; his father and mother; a sister-in-Law; Megan Vaughn, of Bryant; a brother, Shane Hutton, of Dermott; a niece, Niki Honea, and husband, Mike, and daughter Luna; and a nephew, Christopher Hutton.
Visitation was held Monday at Bishop-King Funeral Home.
Funeral service will be held at 2 p.m. today, at the funeral home. Burial followed at Lake Village Cemetery in Lake Village, Arkansas.
In wake of the incident, a Go Fund Me account has been established to assist Hutton's family.
As of press time, the account had raised more than $10,000.
Following the news of Hutton's passing, Alexander Mayor Paul Mitchell took to social media:
"As mayor of the city of Alexander, I grieve for the loss of our police officer Scott Hutton. I did not get to know him very well as I have with others because of COVID-19 and the office personnel being reduced to a minimum for several weeks. I do know that he was the best-of-the-best or he would not have been with our city police department.
"I thank him for his service to our country and to our city. Words cannot express my sorrow and I cannot begin to even understand how his family and friends must feel at this time. Our city is here to help the family in this time of need. Our prayers are with the family. May God bless each and every one of the family members at this time. We are here for you."