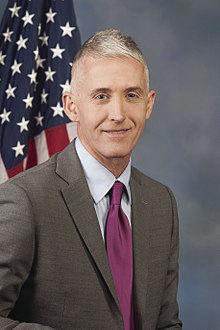 On June 7, Trey Gowdy, former Congressman from South Carolina, will be the keynote speak at the Reagan-Rockefeller Dinner put on the Republican Party of Arkansas at the Benton Event Center. 
The dinner will start at 7 p.m. with Senator Tom Cotton giving the welcoming address. 
Congressman French Hill and Gay White, widow of former Gov. Frank White, will give out the Frank White Award. 
Current Arkansas Gov. Asa Hutchinson will introduce Gowdy.