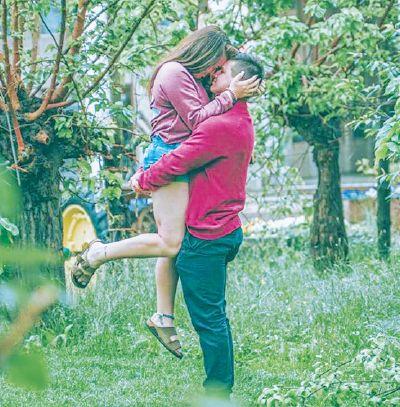 Everyone alive today will be able to say they lived during — and hopefully through — a global pandemic.
For one Saline County resident, she will have a bit more to add to her story when everything is finally over.
Herbie Herbner, once a star softball player for Benton and the University of Arkansas at Monticello, visited Italy early this year.
Little did she know she would be confined to a home for three months, threatened with fines if she stepped outside and forced to live the unknown thousands of miles away from her hometown.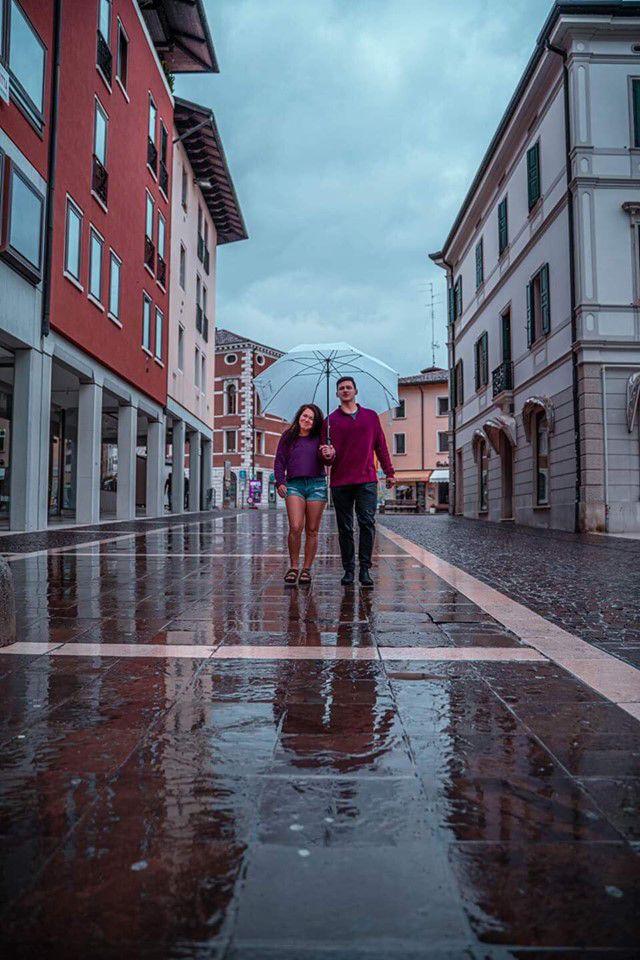 "I was going to visit my now-fiancé (Brody Purifoy). He was my boyfriend at the time and he is in the Air Force," Herbner said. "I visited him last summer as well, but he was supposed to be moving back to the states so I went to help him pack."
Herbner said as soon as she arrived in the country, COVID-19 began its stranglehold, eventually labeling Italy the hot spot of the world for the virus.
"It just flared up," she said.
Herbner arrived in Italy Jan. 31 — the day the first two confirmed cases of COVID-19 were reported.
"We lived in the northern part of the country," Herbner said. "There was one person who died in our region with about 100 confirmed cases. That was good for us so I didn't feel scared. But it was still a risk due to how fast it could spread through a town."
Herbner said two nearby towns were on lockdown.
"For me to get to the airport, you had to go through one of those towns and they wouldn't let you through. That caused me to be stuck as well," she added.
Though living through something so vastly different from other illnesses, Herbner said Prime Minister Giuseppe Conte did a really good job of putting his people first.
"He didn't care about the businesses," she said. "He cared more about his people and his country. Not, 'Oh, my gosh, we are losing all this money.' He wanted to take care of his country by shutting everything down."
Herbner said the main thing running through her head was she was stuck thousands of miles away from her family with such uncertainty of not knowing when she would ever return.
"I was stuck in the house for three months," Herbner said. "We couldn't even go outside. It was pretty scary, but I think I felt more comfortable just being in lockdown. I was just wondering when I would ever get home."
Once Conte locked down the entire country, the local police would drive up and down neighborhood roadways, yelling in a bull horn telling people to get inside, according to Herbner.
"Even being inside, you could hear them yelling at people to get in their homes," she added. "It got so bad with people not complying and there were so many deaths so quickly, if you were caught outside of your home without a letter stating you were going to work, they raised the ticket price to 4,000 euro (nearly $4,500 USD)."
Herbner added that her fiancé still had to report due to his service, despite the constant terror of COVID-19.
Throughout Italy, two months since the first confirmed cases, more than 105,000 cases had been confirmed with nearly 12,500 deaths as a result.
By May 31, cases had more than doubled, rising past 232,000 cases and 33,415 deaths.
As of today, there are 239,000 cases and 34,705 deaths in the country.
"It was hard to be away from my family, but in my opinion, in Italy, they went to extreme a lot more quickly," Herbner said. "They did what they had to do to get things done. Now they are able to reopen."
An important thing for Herbner while abroad was face masks.
"That was one of the guidelines when the quarantine got lifted. You had to have a mask on," she said. "What's so weird here (in the U.S.) is people don't wear face masks."
Herbner described an instance when a lady was fined due to her child being too close to another person.
"You waited for news every day. You waited for the new update," Herbner said. "There really are no words for it. What's going to be next?"
Since being home for a few weeks now, Hebner said she can get a feel for how people feel about the illness when they do not wear face protection when in public.
"I think you should wear a face mask outside during COVID," she said. "It makes you so mad, because they don't take this seriously and that by just going out without a mask could kill somebody's grandmother, somebody's mom or dad. It just feels like people don't take it seriously here. This COVID-19 does not discriminate."
Herbner said she stresses to everyone to wear a mask when they go out anywhere.
"It is second nature for me to wear a mask now," Herbner said. "This is a serious thing. I check my temperature four times a day and I don't even have symptoms.
"I have a wedding in October. Seeing how things are going here, it is nerve-wracking."
At one time, Italy led all countries in deaths as the pandemic raged on, due to having one of the oldest populations in the world.
Herbner also discussed the fact that Italy generally has no mosquitos. However, that changed once the deaths began to mount.
"The first time I traveled there, I wasn't bitten one time, and I was there during the spring and summer," Herbner said. "But there were so many dead bodies, the mosquitos became so bad they would be in your house. You could see how the environment was changing."
Herbner added that it was difficult for her to simply sit there, not knowing what tomorrow would bring.
"I worried about my family because I couldn't do anything," Herbner said. "Every time we would call the airlines to get tickets changed, they wouldn't have a flight or it would get canceled."
Herbner's flight back to her family was canceled five times.
Once she returned to U.S. soil, she was forced to spend the night in the Atlanta airport due to precautions.
"After living through this there and now coming back and having to do it all over again when it is the people that you love and the country that you love, it is hard," Herbner said. "It is the state and town that I love."
Though she is back in the U.S., her fiancé remains in Italy.